5 ways to fire up a culture of compliance
Any company's biggest risk to attaining and maintaining full compliance with laws and regulations is the conduct of its people - we call this the people dimension of compliance. And against this backdrop, creating a culture of compliance within your organisation is more crucial than ever. Recently, we discussed five ways that you can fire up a culture of compliance within your organisation.
1. Send the right messages from the top
A culture of compliance needs to start at the top. A company's senior executives and board of directors need to support and engage with the company's compliance efforts. This means playing an active role in the compliance strategy. Leaders need to be seen to be promoting a culture of compliance, where compliance is everyone's responsibility. And by practising what they preach, they set a strong example for the rest of the workforce to follow.
2. Deliver training that is personalised and relevant
The purpose of compliance training is to effect change. But this is only possible if the training is tailored to the specific employee. Employees need practical examples that show them what their responsibilities are and why their role is important in preventing things like fraud, money laundering and bribery. If a cashier fully understands the role they play in protecting the business and their customers from money laundering, then they are more likely to engage with the training in the first place and retain the knowledge they have learned.
3. Revisit training programmes regularly
Training programmes need to inspire people to be compliant. This means you can't just roll out the same messages year after year. Training needs to be updated and refreshed otherwise you'll have no chance of engaging your employees. Even simple things like using examples of a recent fine that is relevant to your company's sector to illustrate a point can help make training more current and compelling.
4. Utilise tools that make it easy for people to be compliant
There are plenty of tools and applications an organisation can use to embed compliance into the business and make it easy for people comply on a daily basis. For example, a Gifts & Hospitality Register helps employees to record gifts and hospitality. If anyone is uncertain of the rules in a given situation, apps and documentation make it easy for them to check before they act. The development of mobile apps is becoming increasingly common in the distribution of compliance content, providing instant answers to questions they may have about a policy or protocol. Particularly for new regulations like GDPR, these apps can prove especially useful as people get to grips with what they mean for them in their role.
5. Reward compliant behaviours
Tying remuneration, especially that of line managers, to the level of compliance awareness and preparedness in their team is another way to embed a compliance culture. Although most people will naturally be happy to follow the rules, employees will be more motivated to follow procedure if there's a benefit in it for them. It might be a bonus, a promotion, or something smaller. Even introducing a bit of kudos or healthy competition, like a reward for the first person to complete a training course or for the person who achieves the highest score, can help drive up motivation levels. Rewards and incentives can even be another way of showing that management takes compliance seriously.
A culture of compliance is one of the most critical ingredients of an organisation's success. Training is an important step in teaching employees what it means to be compliant. But training needs to be relevant and engaging so that employees retain the information they have learned and make the right decisions at all times. And it goes beyond training too. Senior leaders needs to be seen modelling the right behaviours themselves and taking an active role in compliance. And putting tools or systems in place to support people to be compliant can be invaluable.
Want to know more about Compliance?
As well as 30+ free compliance training aids, we regularly publish informative Compliance blogs. And, if you're looking for a compliance training solution, why not visit our Compliance Essentials course library.
If you've any further questions or concerns, just leave us a comment below this blog. We are happy to help!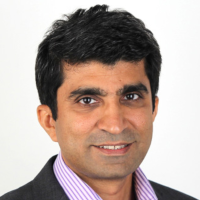 Vivek Dodd MS, CFA is a Director of Skillcast. He has helped hundreds of companies to meet their mandatory compliance training requirement using e-learning courses and tools. His special interest is instructional design and the use of asynchronous learner interactions to effect behavioural change. He is a speaker on compliance training conferences, writes articles on compliance training and e-learning in various journals.
By clicking subscribe you consent to receiving our monthly newsletter. For more information read our privacy policy.