How to stay one step ahead of the hackers!

Ransomware attacks - where hackers gain control of IT systems or data and then demand payment to unlock them again - are soaring, worryingly because companies are all too willing to pay up.
Recent ransomware statistics
54% of UK businesses have experienced a ransomware attack. A fifth of companies were charged $10,000 to get their systems back while 3% were hit with ransoms of over $50,000.
A fifth of companies were charged relatively low demands of $500 which made them more likely to pay up, ironically placing them at further risk in future.
In one week alone, over 14 million emails containing Locky ransomware were sent to potential victims. Hackers are said to adopt a 'spray and pray' approach.
Malware (such as Cryptolocker, Cryptowall, and so on) is sent via phishing emails. When the recipient clicks on a link, the information on their computer is encrypted, effectively locking them out until the ransom is paid.
Simple steps to help reduce the risk of ransomware attacks
Be vigilant when dealing with unsolicited emails - Most malware is sent via phishing emails so don't click on any links in unsolicited emails, no matter how genuine they may seem to be.
Comply with your company's backup policies and schedules - Back up any files and data you use regularly, ideally to an offline storage device. You will be better protected from the fall out of ransomware attacks if you have backup files and data to restore to your system, but make sure that any backup data is stored securely offline so it is useable and doesn't get encrypted too.
Adopt a 'layered approach' to security - Be sure to make full use of anti-virus, firewalls and web filters to help minimise the risk of ransomware attacks.
Keep your anti-virus software up-to-date - Hackers often exploit known vulnerabilities so be sure to always download patches and updates immediately as soon as they become available. Where possible, configure all computers to download and install updates automatically so this isn't overlooked.
Check privileges and access rights - Malware executes with the same privileges and access rights as whoever executed it. So, if someone with 'administrator rights' executes ransomware, the code will lock down whatever data they have access to. The greater the access rights, the bigger the impact. Check user privileges regularly and only grant access to data parts of the system on a 'need to know' basis.
Don't pay up - No matter how tempting it may be! There are no guarantees that you'll get your data back or that hackers won't leave other malware behind. Indeed, experts warn that paying up simply makes you more of a target in future.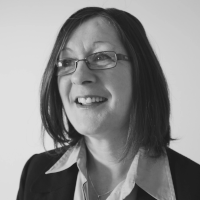 Lynne is an instructional designer with over 20 years' storyboarding experience. Her current areas of interest are mobile learning and exploring how cognitive theories of learning can create better learner experiences.