8 ways to be more professional at work
Professionalism at work is essential, particularly if you want to be taken seriously, have your boss think you are an asset to the company and climb the corporate ladder.
However, what does the term 'professionalism' mean exactly? Is it enough to simply turn up for work on time, do the hours we are paid to do, and generally do a good enough job?
Or, is there a lot more expected of us if we are to be viewed as being professional at work?
Top tips on how you can be more professional at work:
Read your company policies, handbook and rules - There are a range of documents covering professional conduct at work (e.g. a company handbook, an ethics code, induction pack, disciplinary and grievance procedures). They will clarify your company's expectations of you, explain what behaviour is and isn't acceptable, and what will happen if you break the rules.
Pay attention to 3 key areas - How you look, what you say and what you do. Comply with your firm's dress code, professional codes of conduct and its code of ethics.
Become an asset to the people you work with - Pay attention in your department meetings and on top of company information by reading company memos. Colleagues will start to recognise you as an asset and respect your professional approach.
Treat others with courtesy and respect - Be aware that your language and behaviour reflects on your company as a whole, for good or for bad - so, be supportive of colleagues, listen to what they have to say, and avoid using profanities, offensive, or discriminatory language.
Avoid office politics and gossip - Unfortunately, office politics are all too common, especially when you start to climb the corporate ladder. By removing yourself from any office gossip among your co-workers, you'll begin to establish the professional reputation you are looking for.
Make professionalism part of your firm's DNA - Your company will have a number of fundamental principles and values which are enshrined in its corporate culture and underpin everything it does - for example, acting honestly, treating people fairly, and being open and transparent. Make sure you demonstrate these values in all your business dealings and act in your company's best interests at all times.
Demonstrate a professional attitude to your work - You can do this in a variety of ways - for example, by taking your work seriously; being fit for work, reliable, prompt and attentive; doing what you say you'll do; embracing feedback; showing a commitment to your personal development; and using social media responsibly.
Be a responsible employee - If you have concerns or evidence that colleagues are in breach of your firm's code, tell your manager or report it via the whistleblowing channels implemented in your organisation.
Want to know more about Soft Skills?
As well as 50+ free compliance training aids, we regularly publish informative Soft Skills blogs. And, if you're looking for a compliance training solution, why not visit our Compliance Essentials course library.
If you've any further questions or concerns about Soft Skills, just leave us a comment below this blog. We are happy to help!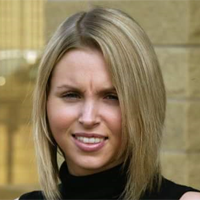 Gemma Castle is a Content Marketing Specialist at Skillcast. After graduating university with a BA (Hons) degree in Journalism, she began her career as a Video Journalist, before taking a career break to travel the world and blog her adventures. Now based in Malta, Gemma has been creating bespoke e-learning for Skillcast clients for the past two years.
By clicking subscribe you consent to receiving our monthly newsletter. For more information read our privacy policy.