Don't let MiFID II spoil the party
MiFID needn't be a headache, just follow our tips to get your compliance on track.
According to Bloomberg, the head of currency trading at Deutsche Bank Asset Management AG, thinks MiFID II may spoil the party for some.
According to the FCA, some firms have not met the deadlines for notifications or variations of permission - they need to act now
There are also concerns that fund managers and US finance firms are leaving it too late
Just 6% of asset managers are ready to meet the best execution obligations, according to a survey by trading network Liquidnet
But there's hope… In acknowledging the scale of the changes, the FCA has made it clear that enforcement action will be proportionate, provided firms have made a genuine attempt to meet key obligations.
Assess the 'current state' and conduct Impact Assessments - What happens now? Is it fit for purpose? What more do you need to do and in what areas?
Identify key obligations - What are the non-negotiables and what can wait? Be sure to focus most effort on key obligations.
Permissions and notifications - Consider whether you have made all required notifications and obtained the necessary permissions. Are you authorised for MiFID II activities, do you need variations of permissions, do you or your clients have an LEI, do you need to notify the regulator of direct access or algorithmic trading, and so on?
Research plans - What arrangements are in place regarding research? Are they compliant? There can be big variations in approach and costs for research, tech platforms etc, so check what's available and see how it compares with your current arrangements. Conduct a cost-benefit analysis before you make changes.
Work together - Avoid duplicated effort by appointing a taskforce to coordinate activity, focus on key priority areas, to energise and communicate, drive forward initiatives, take ownership and deliver.
Want to know more about FCA Compliance?
As well as 50+ free compliance training aids, we regularly publish informative FCA compliance blogs. And, if you're looking for a training solution, why not visit our FCA compliance course library.
If you've any further questions or concerns about FCA compliance, just leave us a comment below this blog. We are happy to help!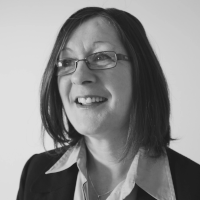 Lynne is an instructional designer with over 20 years' storyboarding experience. Her current areas of interest are mobile learning and exploring how cognitive theories of learning can create better learner experiences.
By clicking subscribe you consent to receiving our monthly newsletter. For more information read our privacy policy.