Skillcast Seminar: SCORM Games
Skillcast is presenting a 1-hour seminar on our breakthrough in building serious games. The serious games work on any SCORM-compliance learning management system (LMS) and can be integrated with e-learning courses and MI reporting.
The seminar is designed for companies that have wanted to adopt serious games for corporate training but have been unable to do so. The seminar will show you how SCORM Games can engage your employees, personalise e-learning courses, and drive retention and acceptance levels, whilst also giving you valuable data on employee competence to inform your training strategy.
Skillcast innovation - build games in SCORM format to deliver on your LMS
Application of serious games in corporate training: pre-testing and standalone
People analytics - diagnostic MI reports
Corporate case studies
When: 4th April 2019
Where: Salisbury House, London Wall, London, EC2M 5QQ
Reserve a place by contacting Skillcast on +44 207 929 5000.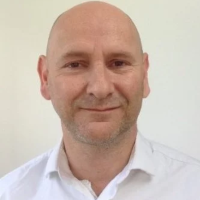 As Director of Learning Solutions at Skillcast, I am responsible for ensuring that our partners achieve the best return on their e-learning investment. I help our clients navigate every stage of the learning development process, from risk assessment through to audit, while personalising the approach to the needs of their organisation. Before Skillcast I was Head of eLearning at both Barclays Wealth and Gerard Asset Management, responsible for delivering hundreds of courses to thousands of employees.
By clicking subscribe you consent to receiving our monthly newsletter. For more information read our privacy policy.