Success Stories: Tesco Anti-Bribery Training
Tesco, the world's third largest retailer, needed a best in class solution to train over 20,000 employees. They chose a bespoke solution based on Skillcast's anti-bribery course.
Situation
As part of its adequate procedures in relation to the UK Bribery Act 2010, Tesco required around 20,000 employees to complete a learning module and assessment. This would be the first mandatory e-learning program rolled out to such a large, globally distributed audience at the organisation.
Solution
The Group Loss Prevention & Security team decided to develop an e-learning module based on Skillcast's ready-made Anti-Bribery course. The course was translated into 11 languages and Skillcast's award-winning LMS platform was used to deliver a truly multilingual solution to the global audience.
Implementation
Authoring tool: Skillcast Author
Learning Management System: Skillcast Portal
Integration: AICC
Hosting: Content and LMS hosted by Inmarkets
Reporting: Standard Skillcast reports
Key benefits
Ability to deliver consistent training and assessment to a large number of globally distributed employees quickly and cost-effectively.
Feedback
"We have had excellent feedback on the anti-bribery training from all levels of the organisation. The Inmarkets system has enabled us to deliver the training to over 18,000 employees quickly and cost-effectively and provides us with the management information we need to ensure compliance."

Paul Chapman,
Group Loss Prevention & Security, Tesco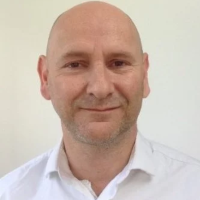 As Head of Consultancy at Skillcast, I am responsible for ensuring that our partners achieve the best return on their e-learning investment. He helps our clients navigate every stage of the learning development process, from risk assessment through to audit, while personalising the approach to the needs of their organisation. Simon was previously Head of eLearning at Barclays Wealth and Gerard Asset Management, responsible for delivering hundreds of courses to thousands of employees.
By clicking subscribe you consent to receiving our monthly newsletter. For more information read our privacy policy.