Tax Avoidance and Tax Evasion - What's The Difference?
The difference between tax avoidance and tax evasion essentially comes down to legality. As it currently stands, simply avoiding tax is perfectly legal, but crossing the line into evading tax can lead to hefty fines and prosecution, and it is remarkable easy for the former to turn into the latter.
What is tax avoidance?
Tax avoidance is when a person or company legally exploits the tax system to reduce tax liabilities, such as, establishing an offshore company in a tax haven.
Done properly, tax avoidance is actually encouraged by the Government. Simply put, it means paying as little tax as possible while still staying on the right side of the law - and who doesn't want that, right?
Some examples of legitimate tax avoidance include, putting your money into an Individual Savings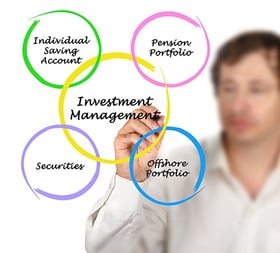 Account (ISA) to avoid paying income tax on the interest earned by your cash savings, investing money into a pension scheme, or claiming capital allowances on things used for business purposes.
However, there is a fine line between avoidance and evasion. Many tax aviodance schemes that are devised by accountants and marketed towards the rich and wealthy, have been heavily criticised, and in some cases, shut down by HM Revenue & Customs (HMRC), as they argue that these schemes actually amount to tax evasion.
Jimmy Carr, Gary Barlow, Starbuck's, Google and Amazon, are just a few names you may have seen in the media in connection with tax avoidance and evasion schemes.
In the case of Jimmy Carr, he received public scrutiny when news surfaced that he was involved in the K2 Scheme, a tax avoidance arrangement which meant that the rich paid less than 1% tax, ultimately costing the tax man £168m.
Similarly, pop star Gary Barlow, along with many other celebrities, invested into a scheme known as Icebreaker, which purported to find finance for creative projects within the music industry and offer a return for investors, but in fact generated losses. Barlow, along with two of his Take That bandmates, Mark Owen and Howard Donald, and the band's former manager, Jonathan Wild, have repaid more than £20m to HMRC after pouring £66 million into the scheme.
They were penalised because HMRC deemed this an "aggressive" tax avoidance scheme. If you go up against HMRC and you lose, you could be ordered by the courts to repay the tax, the interest and any penalties they deem fit.
What is tax evasion
Tax evasion is when a person or company escapes paying taxes illegally. This is typically done by concealing the true state of their affairs to tax authorities.
Some common examples of tax evasion include:
Not informing HMRC about the tax you owe, such as, on business profits

Keeping business off the books by dealing in cash with no receipts

Hiding money, shares or other assets in an offshore bank account
The UK Government intends to change the common perception of tax evasion as being a small crime, by implementing a host of civil and criminal measures.
One of those measures is to go after companies and professional advisors who enable their clients to evade taxes. As a result, companies can now be left liable if they fail to prevent an associated person ( an employee or any other person acting on its behalf), from facilitating tax evasion. This applies, even if the company didn't have any knowledge of the associated person facilitating tax evasion.
You can read more about the legislation to criminalise failure to prevent tax evasion in the government guidance document, tackling tax evasion.
Want to know more about Financial Crime?
As well as 30+ free compliance training aids, we regularly publish informative Financial Crime blogs. And, if you're looking for a risk management training solution, why not visit our Risk Management course library.
If you've any further questions or concerns about Financial Crime, just leave us a comment below this blog. We are happy to help!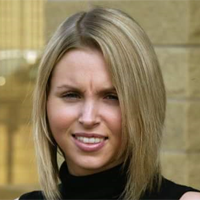 Gemma Castle is a Content Marketing Specialist at Skillcast. After graduating university with a BA (Hons) degree in Journalism, she began her career as a Video Journalist, before taking a career break to travel the world and blog her adventures. Now based in Malta, Gemma has been creating bespoke e-learning for Skillcast clients for the past two years.
By clicking subscribe you consent to receiving our monthly newsletter. For more information read our privacy policy.