Teach your employees about the Modern Slavery Act and their responsibilities with this free training presentation
Slavery is something that we all thought was consigned to the past, but the reality is, it never really went away and it still affects millions of lives today.
Research conducted by the Home Office in 2013 suggests modern slavery is a significant problem, with around 10 to 13,000 potential victims in the UK alone.
Worldwide, the International Labour Organization states that 21 million people are victims of forced labour, generating approximately $150 billion in illegal profits each year.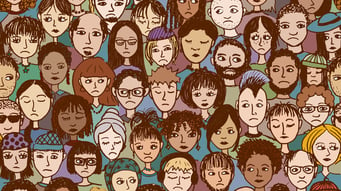 However, other research puts the figure much higher, with 46 million victims of slavery worldwide.
Skillcast's interactive training presentation, 'Breaking the Chains', will allow you to give a time-efficient, effective presentation to teach your employees all about The Modern Slavery Act, as well as some common red flags to look out for and the responsibilities they have if they suspect it happening.
The key areas covered in our presentation include:
What is Modern Slavery?
The Modern Slavery Act
Employer and employee responsibilities
The scale of the problem
Who is at risk?
By downloading this training presentation you will be showing your commitment to eradicating slavery across your business and supply chain.
"I would like to pass on my sincere thanks for all of your efforts. We are really happy with the service we have received from Skillcast. The quick turnaround of the individual tasks and the responsiveness to last minute changes and technical fixes have all been delivered on. This has been by far the most straight forward and pleasant e-Learning supplier experience I've ever worked on." Lynette Burns