Download our free training presentation on Competition Law

How much do your employees really understand about competition law and its practices?
Do they understand that it is illegal for companies to enter into horizontal agreements between competitors, and vertical agreements along the supply chain that restrict competition in the market?
If the answer to these questions is no, or you're not sure, then our free powerpoint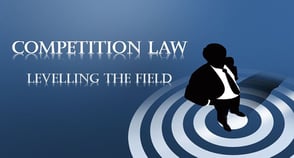 presentation is for you. It covers the key points of competition law in an easily digestible format, along with interactive learning activities. To make things even easier, the presentation can be used as is, or edited and redesigned to a more desired format. You can even extract components and integrate them with other presentations.
The presentation is provided on an attribution and non-commercial (BY-NC) licence, so you can use it freely within your own company. However, if you wish to use it in derivative works for sale, please do ask us for permission.
Learning objectives:
What are anti-competitive agreements?

Avoiding anti-competitive practices and market abuse

Consequences of when it goes wrong

Responsibilities of the firm and the employees
"I would like to pass on my sincere thanks for all of your efforts. We are really happy with the service we have received from Skillcast. The quick turnaround of the individual tasks and the responsiveness to last minute changes and technical fixes have all been delivered on. This has been by far the most straight forward and pleasant e-Learning supplier experience I've ever worked on." Lynette Burns