Are your employees aware of the threat of cyber security?
Cyber Security is on the rise and all organisations are at risk if they don't know what to look out for.
In order to reduce the risk of your business falling victim to cyber crime, it is imperative that your employees are aware of the extent of this threat and the impact it can have on your company.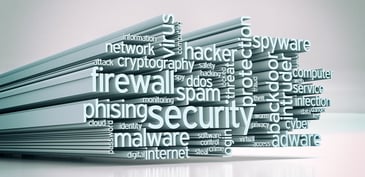 Our powerpoint training template on Cyber Security will allow you to give a time-efficient presentation to your employees and help them to understand the increasing threat of cyber security and the things they can do to help reduce this threat.
This training presentation will teach your staff about:
The scale of the threat

Who the adversaries are and what they do

What to look for and what they can do to reduce the risk

Our company's cyber security policy
"I would like to pass on my sincere thanks for all of your efforts. We are really happy with the service we have received from Skillcast. The quick turnaround of the individual tasks and the responsiveness to last minute changes and technical fixes have all been delivered on. This has been by far the most straight forward and pleasant e-Learning supplier experience I've ever worked on." Lynette Burns