Take steps to better time management
Time management means working effectively and efficiently, and employers across all industry sectors look for staff who can fully optimise the time available to them.
Skillcast's 'Time Management' interactive powerpoint training presentation is designed to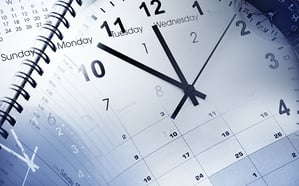 help your staff understand why managing time is critical to a successful business. It serves to ensure that you get the most out of your employees throught the working day by offering techniques to ensure your staff are using their time in the office most effectively.
The key topics covered in this presentation are:
What is time management?
Prioritising your time
Procrastination and how to avoid it
Techniques to manage your time better
"We have had very positive feedback from users that they found the modules very interesting, informative and educational, yet not in a boring way! The format, look and feel were also complimented and commented on. So all in all, we are very pleased indeed!" Alison Moitysee