Success Story: Bespoke Training for a Major UK Retail Bank
A major UK retail bank, chose Skillcast to help it deliver a 3-year internal qualification in premier banking similar to the European Financial Advisor (EFA) standard.
A major UK Retail Bank was implementing a new premier banking service for retail clients across a number of European and emerging market countries. Skillcast helped them to deliver their internal training qualification.
Situation
The bank's new offering relied on developing the customer service, relationship management and advisory skills of new and existing employees. Employees also needed to understand the brand the values and customer proposition of the new premier banking service. This strategic initiative aimed to support the bank's long term objectives in the premier banking space.
Solution
The internal project team partnered with Skillcast to develop a 3-year internal qualification in premier banking similar to the European Financial Advisor (EFA) standard. The technical curriculum would be delivered using e-learning, with additional face-to-face sessions focusing on sales and relationship management skills.

Skillcast developed a high-impact introductory module that was tightly aligned with the premier banking brand and conveyed the core customer proposition. This was followed by 70 technical training modules covering various product classes, the financial advice process, financial markets, ethics, regulatory compliance, economics, insurance, taxation and law. The courses were delivered in five languages.
Certificates are issued as staff progress through each stage of the programme which is accredited by City and Guilds.
Implementation
Authoring tool: Skillcast Author
Learning Management Systems: Cornerstone OnDemand
Integration: SCORM 1.2
Key benefits
Employee engagement with brand values; significant increase in technical knowledge and skills; increased employee retention.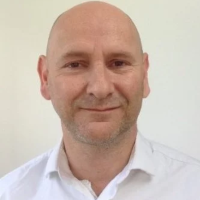 As Director of Learning Solutions at Skillcast, I am responsible for ensuring that our partners achieve the best return on their e-learning investment. I help our clients navigate every stage of the learning development process, from risk assessment through to audit, while personalising the approach to the needs of their organisation. Before Skillcast I was Head of eLearning at both Barclays Wealth and Gerard Asset Management, responsible for delivering hundreds of courses to thousands of employees.
By clicking subscribe you consent to receiving our monthly newsletter. For more information read our privacy policy.