6 Tips for Managing Corporate Hospitality & Gifts
A report by the National Audit Office (NAO) has revealed 'hundreds of gifts' to civil servants, raising potential conflicts of interest.
The NAO found gifts to civil servants:
Wimbledon tickets
Tours of the Harry Potter studios
O2 concert tickets
FA Cup semi-final tickets
Invitations to movie premieres
Tickets to musical operas and recitals
This is just a short list of the many generous gifts and hospitality that senior civil servants have received over the last three years, according to a report by the NAO into the gifts and hospitality culture.
According to the study, some £29,000 worth of items were accepted across 17 departments in 2014/15. Civil servants accepted gifts from bankers during market manipulation enquiries as well as perks from the big four audit and accountancy firms while tax avoidance schemes were being investigated.
The NAO warned that departments needed to have better oversight and avoid conflicts of interest which could undermine the government's reputation.
Top tips for managing corporate hospitality & gifts
Use your common sense - some hospitality is perfectly reasonable and legitimate - for example, providing refreshments, a meal or overnight accommodation to interview candidates.
Encourage employees to use the 3 criteria to decide what is acceptable and what isn't - i.e. is there a legitimate business purpose, is it proportionate (i.e. is it reasonable or would it be seen as unduly lavish?), and is it transparent (i.e. declared in your company's Gifts and Hospitality Register)? Is there any conflict of interest or would there be a perception of one?
Clarity - are there clearly-defined rules and have you communicated them to everyone?
Have adequate oversight - of declared gifts and hospitality, by collecting information in a Register (such as the number and value of gifts, whether it was accepted or declined, who the donor and beneficiary were, etc). Check the register regularly to ensure that limits and thresholds are being complied with.
Encourage transparency - by making information on gifts and hospitality publicly available.
Think about reputational risk - even where the total value of gifts is not high, there may be a perception of wrong-doing or impropriety which can damage your company's reputation.
Want to know more about Bribery & Corruption?
As well as 50+ free compliance training aids, we regularly publish informative Bribery & Corruption blogs. And, if you're looking for a compliance training solution, why not visit our Compliance Essentials course library.

If you've any further questions or concerns about Bribery & Corruption, just leave us a comment below this blog. We are happy to help!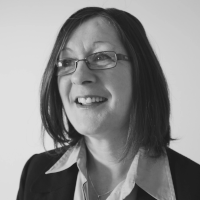 Lynne is an instructional designer with over 20 years' storyboarding experience. Her current areas of interest are mobile learning and exploring how cognitive theories of learning can create better learner experiences.
By clicking subscribe you consent to receiving our monthly newsletter. For more information read our privacy policy.