10 Tips for Dealing with Corporate Gifts at Christmas
Corporate gift-giving peaks at Christmas. It's tricky knowing where bribery starts and goodwill ends. Here are some tips to keep you both festive and legal.
Many high profile employers have come across as heavy-handed with their attitude to Christmas gifts. Remember the council ban on presents for hard-working bin-men?
"Refuse collectors have been told not to accept alcohol and tips from residents over the festive period. They were asked to sign anti-bribery agreements preventing them accepting such gifts although sweets and biscuits are allowed. One resident complained the rules were mean-spirited and petty - 'Why would anyone want to bribe a binman anyway?'"
During the season of goodwill, there is no need for such draconian measures. Following our tips will help to ensure that any gifts you give or receive are on the right side of the law.
10 tips for dealing with Christmas gifts at work
Only give gifts if you have a legitimate business purpose
Examples of gift-giving that would be considered legitimate include those associated with building goodwill or enhancing relationships with customers or suppliers.
Make sure that your gift is proportionate
Is the value of the gift reasonable or could it be seen as lavish? Even if the value falls below that in your company policy, it may be disproportionate if you have little working contact.
Be entirely transparent
Inform your manager about the gift and declare it in your company's gifts and hospitality register. If you haven't, people are bound to ask, why not?
Consider the timing and context
Are relevant events happening around the same time? For example, are there job vacancies, a tendering process, or contract negotiations? If so, the gift may be seen as an attempt to unduly influence decisions.
Check your company limits on the value of gifts
Don't exceed any threshold or limit stated in your company policy. Jewellery, theatre tickets or expensive wines are bound to seem extravagant, so it's best to stick to something of token or novelty value. Don't try to get around the rules by offering or accepting vouchers instead!
Implement annual gift limits
It's wise to place an annual cap on how many gifts can be given to a single client or received by a particular employee each year. If that limit has been reached, maybe you should be skipping any festive gift-giving this year.
Think about the risk to your reputation
If you think that such a gift may end up being perceived in a bad light, it probably isn't worth the risk.
Seek advice from your manager or compliance team if you have any doubts
For instance, you may have to accept gifts to avoid offending customers or suppliers. Such gifts could be donated to charity instead. You should also get prior approval before giving any gifts to senior executives, government officials or compliance officers.
Use your common sense
Many gifts are perfectly reasonable and legitimate, especially around the festive season. But err on the side of caution as authorities don't go easy on bribery suspects just because it's Christmas.
Learn how to decline gifts graciously
Use role-play to practise declining gifts and hospitality graciously. Don't agree just because you don't know what to say to avoid causing offence.
Want to know more about Bribery & Corruption?
As well as 50+ free compliance training aids, we regularly publish informative Bribery & Corruption blogs. And, if you're looking for a compliance training solution, why not visit our Compliance Essentials course library.
If you've any further questions or concerns about Bribery & Corruption, just leave us a comment below this blog. We are happy to help!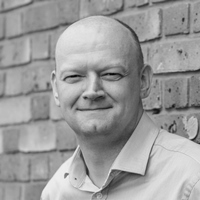 As Head of Growth at Skillcast, I spread the message to HR, legal and compliance professionals about the benefits of Skillcast's unique Intelligent Learning solutions. My experience ranges from stints in HR & training to digital & brand marketing at global information providers and SaaS companies.
By clicking subscribe you consent to receiving our monthly newsletter. For more information read our privacy policy.