With this in mind, we are building a community of compliance leaders who are relatively new to their roles. In this way, they can network with their peers to share insights and discuss concerns.
Our fifth New in Role roundtable dinner at South Place Hotel brought together some of the brightest minds in compliance leadership. We discussed both the challenges and opportunities that come with being new in the role of chief compliance officer.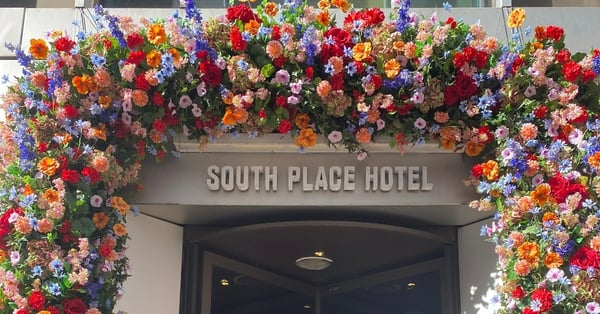 Overcoming the New in-Role Challenge
Establish yourself
Become a storyteller
Build relationships
Understand different cultures
Embrace the challenges ahead

We have summarised the key takeaways from the roundtable debate to offer some insight into navigating the challenge of being new in a compliance leadership role.
1. Establish yourself
Finding your feet in a new role is a challenge. However, this challenge is magnified when it is a leadership position.
Find the failings - Within the first few days of starting your role as a Chief Compliance Officer, finding the faults in the flaws is valuable. A fresh perspective is often what a company needs, and you will be able to see the size of the problem in the first few days.

Sometimes, a company's intentions can be good, but they need someone to sit down and think about the details of a compliance programme.
Build credibility - By understanding the business, you can take the initiative and win the hearts and minds of the board. There is a greater chance of getting buy-in if you understand the business objectives and the product or service.

Use their language and find areas that they can relate to. This will help connect with them and establish your credibility, which is invaluable moving forward.
Pick your battles - Starting in a role allows you to see everything with a fresh lens and identify what needs attention. However, it is important to pace yourself and not try to change everything immediately.
Don't spend too much time engaging with it unless it is a massive regulatory issue. This needs to be at the top of your strategy for it to be effective.
2. Become a storyteller
The most effective way to get the board on your side is to paint and picture and translate complicated information into something that they can relate to. This involves storytelling. For example, it allows you to use data to convey the purpose and consequences of non-compliance.
Scenarios don't need to be complicated - you can take stories from everyday life and mould these into something you can use to support your message.
When it comes to approaching the board and key stakeholders, it is important to angle the story to what is in it for them. Convey this in a language that they are receptive to while still ensuring you get your point across - this is an art. At the end of the day, you are there to help the business. This is the crux of any story.
3. Build relationships
Relationships are a key part of being a leader in compliance, and it's important to understand the basics of relationship dynamics. Apart from building credibility, establishing solid relationships is essential before asking people to do something.
Invest your time - In the first few months in a new role, finding common ground by speaking with people and understanding how they operate is important. It's an investment of your time. Go from department to department and listen to what employees have to say and their focus.
Get support from the top - A common challenge is working in founder-owned businesses as they want to stamp their approval on everything. By getting to know the individual and what makes the person tick, you can leverage this rapport to ensure the rollout of your compliance programme.
4. Understand different cultures
Going hand in hand with building relationships is understanding different cultures. People will have different ways of doing this, so it is important to be flexible. The culture index is becoming increasingly important. Being in tune with people from various backgrounds and cultures is essential.
To communicate effectively as a compliance leader, you will need to have a handle on the jargon and different languages used. As a compliance officer, you cannot sit in an ivory tower and expect people to be receptive to regulatory enforcement. Engaging with different groups of people is the best way to gain understanding and refine your communication.
5. Embrace the challenges ahead
Each year brings fresh challenges for compliance officers. Being new in a role adds another layer to this. It's important to establish what these are to tackle them. These are some of the key compliance priorities from around the table:
Navigating the Role of AI in Compliance
Working with HR to build a compliance culture
Compiling data in a way that tells a story
Ensuring there are sufficient resources for compliance
Join future New in Role dinners
If you want to attend our invite-only New in Role Roundtables, please email Samantha Martin-Woodgate to learn more.
We also have a community group on LinkedIn aimed at compliance leaders.