Choose a time and date to suit, and then we'll spend 30 minutes understanding your compliance challenges and recommending learning solutions.
LMS & Course Content
Compliance platform - A tour of our LMS and extensive library of off-the-shelf courses.
Key LMS features - including learning paths, course allocation, management reporting and customisation options.
End-user experience - From accessibility to mobile-friendly responsive design.
Customer success - What to expect from your dedicated service manager. From setup and portal branding to course assignment and product support.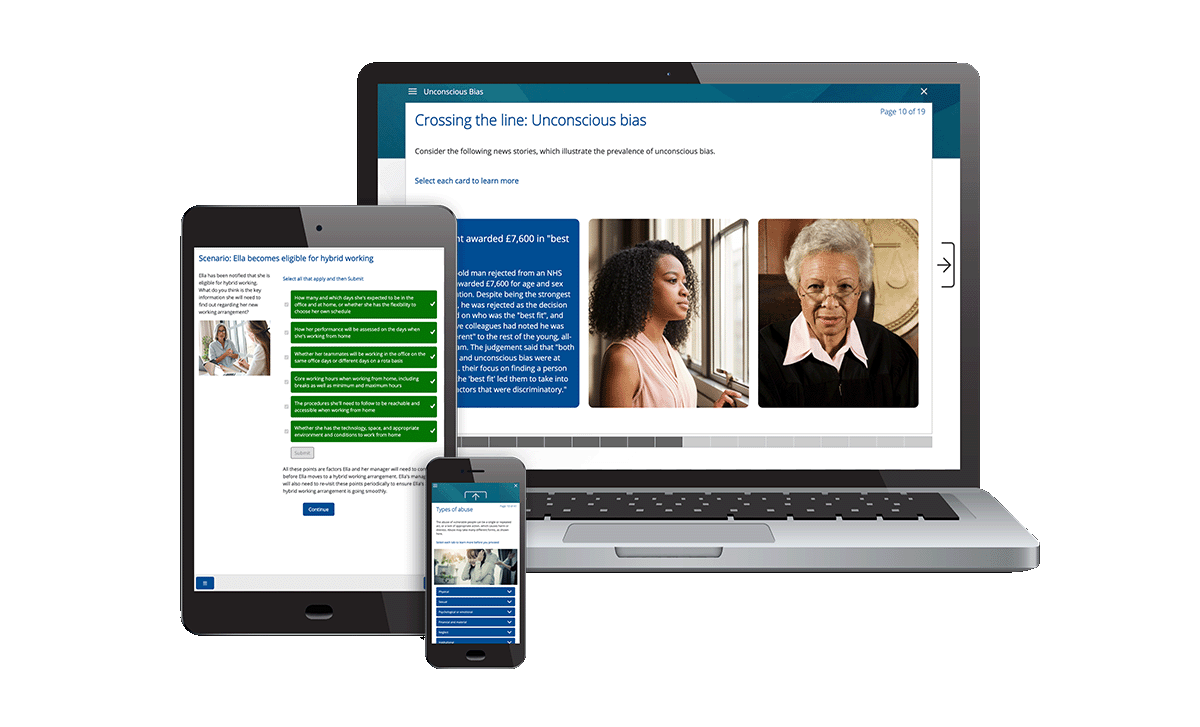 RegTech Tools
Our RegTech components enable you to conduct policy attestations, compliance registers and audits all in one place.
Compliance Declarations
Compliance Registers
Compliance Surveys
Event Management System
Training 360
Policy Hub
SMCR 360 Toolkit
Intelligent Learning
Case study examples - Of intelligent elements from creating compelling narratives, scenario-based activities, meaningful visuals, responsive design and WCAG accessibility.
Intelligent elements - Showing how we add personalisation, adaptive content, and gamification, build granular analytics to help you deliver target outcomes faster.