Why Tax Evasion Is Bad For Business
We all know that tax evasion is illegal, but the UK Parliament has gone one step further by introducing legislation to criminalise failure to prevent tax evasion.
Businesses are now liable for failure to prevent tax evasion
The Criminal Finances Bill 2016-17, introduced a range of new offences in a bid to crack down on financial crime. Included were two specific offences related to tax evasion.
Now companies can find themselves liable for failing to prevent the facilitation of tax evasion. In other words, professional advisors who help their clients to evade tax could face fines of up to £3,000. What's more, HM Revenue & Customs (HMRC) will not be shy in naming and shaming those companies involved.
The bill should come as no surprise. During her leadership campaign to pursue companies over tax avoidance, the UK Prime Minister at the time, Theresa May, stated:
"It doesn't matter to me whether you're Amazon, Google or Starbucks, you have a duty to put something back, you have a debt to fellow citizens and you have a responsibility to pay your taxes."
The UK was one of the first countries in the world to introduce this power. The Bill brought with it new criminal offences applying to all organisations, whether or not they are based in the UK.
The two new tax evasion offences are:
Failure to prevent facilitation of UK tax evasion; and
Failure to prevent facilitation of overseas tax evasion.
This means that a company will be held liable if one of its employees or contractors is proven to have aided and abetted a person in evading tax, even if the company didn't have any knowledge of the associated persons facilitating tax evasion.
These offences bear resemblance to the corporate offence under the Bribery Act in that they are extraterritorial - they cover conduct that takes place anywhere in the world.
According to GOV.UK, HMRC has secured over £130 billion in additional compliance revenues as a result of actions to tackle tax evasion, avoidance and non-compliance, since 2010.
Want to know more about Financial Crime?
As well as 30+ free compliance training aids, we regularly publish informative Financial Crime blogs. And, if you're looking for a risk management training solution, why not visit our Risk Management course library.
If you've any further questions or concerns about Financial Crime, just leave us a comment below this blog. We are happy to help!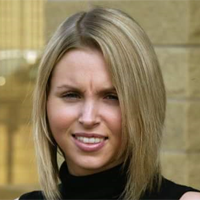 Gemma Castle is a Content Marketing Specialist at Skillcast. After graduating university with a BA (Hons) degree in Journalism, she began her career as a Video Journalist, before taking a career break to travel the world and blog her adventures. Now based in Malta, Gemma has been creating bespoke e-learning for Skillcast clients for the past two years.
By clicking subscribe you consent to receiving our monthly newsletter. For more information read our privacy policy.