Tax Evasion Consequences, Cases & Convictions
In many developed countries, tax evasion is a crime, punishable by financial penalties and even prison time - showing just how seriously it is taken.
What are tax evasion and tax avoidance?
Tax evasion is when a person or company escapes paying taxes by concealing the true state of their affairs to tax authorities. It covers evasion of income tax or VAT, excise duty and custom duty frauds. Tax avoidance, on the other hand, is where a person or company legally exploits the tax system to reduce tax liabilities, such as establishing an offshore company.
Businesses may now be criminally liable
Under the Criminal Finances Act 2017, which came into force on 30 September 2017, businesses are now criminally liable if an employee or an associated person (an agent or another other third-party) facilitate tax evasion whilst providing services on their behalf.
The Act built on the existing Bribery Act 2010, which already deemed it a criminal offence for individuals or businesses to evade tax. Yet, the Act made it hard for the authorities to prove a business had been complicit in the evasion of tax, and the new legislation gets over this problem.
Failure to comply with this new law can result in significant financial penalties and even prison time, not to mention serious reputational damage. This means businesses need to take responsibility and have procedures in place to protect themselves. If one of your employees or a third-party individual (e.g. a consultant) evades tax, you need to be able to prove that you had reasonable prevention procedures in place.
Violating the Criminal Finances Act 2017 can have crippling consequences for an organisation. The penalty for tax evasion can be anything up to 200% of the tax due and can even result in jail time. For example, evasion of income tax can result in 6 months in prison or a fine up to £5,000, with a maximum sentence of seven years or an unlimited fine. Evasion of VAT carries similar punishment, though could result in a £20,000 fine.
What's the maximum penalty for tax evasion in the UK?
The penalty for tax evasion can be anything up to 200% of the tax due and can even result in jail time. For example, evasion of income tax can result in 6 months in prison or a fine up to £5,000, with a maximum sentence of seven years or an unlimited fine. Evasion of VAT carries similar punishment, though could result in a £20,000 fine.
Tax evasion cases and convictions in the UK
HMRC's fraud investigations led to over 600 individuals being convicted for their part in tax crimes in 2019. Their Fraud Investigation Service brings in £5 billion a year through civil and criminal investigations. The examples below have a notable trend, that tax evasion often occurs in tandem with other crimes such as smuggling and money laundering.
Tax related convictions by HMRC in 2019:
Antony Blakey and John Banyard, directors at Ethical Trading and Marketing attempted to steal more than £60 million through a fraudulent tax avoidance scheme claiming to invest in HIV research and conservation, were jailed for 14 and a half years.
A Berkshire-based gang

selling illicit alcohol

were jailed for more than 46 years.

Evidence showed that they

stole £34 million in VAT

and laundered

£87m

through more than 50 bank accounts in Britain, Cyprus, Hong Kong, Dubai and other foreign countries.

Robert Zduniak was part of an organised gang that processed smuggled raw tobacco in illegal factories. He

was tracked down to a Prague hideaway and brought back to the UK to serve an 8-year sentence for his part in a £17 million tax fraud.
Five people were jailed for 16 years after distributing and selling an estimated 4.8 m litres of illegally mixed kerosene and diesel to unsuspecting motorists, including haulage companies across the South East.

A father and son pair had been convicted for dishonestly claiming £1m in VAT repayments after they lied about spending £14 million on building new properties.

Stephen Howard, a former Top Gear mechanic was jailed for helping them flee the UK to Spain.
Five tax fraudsters who devised a fake eco-investment scheme as a tax break for wealthy investors were jailed for a total of 43 years. They were also ordered to repay £20 m, or face another 39 years behind bars and still owe the money.

Dhanji Varsani claimed to be unemployed, while driving high-powered vehicles, playing at top golf courses and enjoying holidays in places like Dubai.

He was jailed for nearly 4 years for smuggling almost 7 tonnes of hand-rolling tobacco and failing to pay the £1.2 m owed in excise duty.
Dale Hicks, the voluntary treasurer of a charity for an ex-offenders charity (yes, you did read that correctly!) was jailed for 3 years. He had tried to steal more than £330,000 in a Gift Aid repayment fraud to fund a lavish holidays including a £25k cruise.
Clearly, there are some individuals out there who will go to great lengths to abuse the system and not pay their taxes. But the convictions show just how serious the HMRC is taking tax evasion. Prison sentences are getting longer too, and are likely to continue to do so.
Famous US tax evasion cases
Walter Anderson
Walter Anderson's case is the biggest tax evasion case in U.S history. The telecommunications entrepreneur was convicted for hiding his earnings through the use of aliases, offshore bank accounts, and shell companies. While on trial in 2006, Anderson admitted to hiding approximately $365 million worth of income. He was sentenced to nine years in prison and issued a fine of almost $400 million in back taxes, fees and penalties.
Al Capone
Prosecutors worked for years to build a case against notorious crime boss Alfonse "Scarface" Capone. Eventually, the only thing they could get him on was tax evasion, and in 1931 Capone was sentenced to eleven years in prison and fined $80,000. Capone only served seven years in prison, but it worked to scare other people off not paying their taxes. More than $1 million in unpaid taxes were submitted the year after his conviction.
Leona Helmsley
Hotel operator Leona Helmsley and her husband were accused of billing millions of dollars in personal expenses to their business in order to escape taxes. Helmsley, dubbed the 'Queen of Mean', was famously quoted as saying, "We don't pay taxes. Only the little people pay taxes." She was convicted on three counts of tax evasion and served 18 months in prison.
Want to know more about Financial Crime?
As well as 50+ free compliance training aids, we regularly publish informative Financial Crime blogs. And, if you're looking for a risk management training solution, why not visit our Risk Management course library.

If you've any further questions or concerns about Financial Crime, just leave us a comment below this blog. We are happy to help!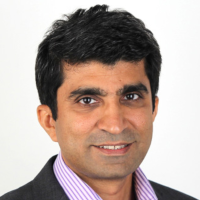 Vivek Dodd MS, CFA is a Director of Skillcast. He has helped hundreds of companies to meet their mandatory compliance training requirement using e-learning courses and tools. His special interest is instructional design and the use of asynchronous learner interactions to effect behavioural change. He is a speaker on compliance training conferences, writes articles on compliance training and e-learning in various journals.
By clicking subscribe you consent to receiving our monthly newsletter. For more information read our privacy policy.