5 Steps FCA Solo-Regulated Firms Should Take to Prepare for SM&CR
The extension of the Senior Managers and Certification Regime (SM&CR) to FCA solo-regulated firms took place on December 9 2019. We detail simple steps you need to take for compliance.
If your firm is solo-regulated by the FCA, it's imperative that you identify the key areas that need to be addressed.
1. Understand which rules apply to your firm
The SM&CR extension to FSMA solo regulated firms, will impact a diverse range of firms, from large asset managers, mortgage providers and investment firms through to crowdfunding platforms, consumer credit firms and sole traders.
To take account of the differences in terms of size, complexity and potential impact on consumers and markets, the FCA is applying the SM&CR requirements proportionally to solo-regulated firms. It is implementing a three-tiered classification regime which categorises firms according to their size and complexity. The classification distinguishes between "core firms" which will be subject to a standard set of SMCR requirements; "enhanced firms" whose size, complexity and potential impact warrant the application of extra requirements, and "limited scope" firms, which are those firms that are currently subject to limited application of the Approved Persons Regime (APR), which will be subject to a reduced set of requirements. All firms will be subject to the FCA Certification regime, Fit and Proper test obligations and Conduct Rules requirements.
As the SM&CR applies on a legal entity basis, if your firm is part of a group, you will also need to consider how each of the entities are caught by the regime.
2. Identify all Senior Managers
This will require a review of existing approvals to identify what changes need to be made. For example, some individuals who are currently categorised as holding an Approved Persons Regime function may now fall under the Certification regime.
The Senior Management Functions (SMFs) applicable to each firm vary according to SM&CR firm type. Seventeen SMFs apply to Enhanced firms, six apply to Core Firms and three SMFs apply to the Limited Scope tier. If a person is to carry out a role that is designated as an SMF for their firm type they must be approved as such, but otherwise there is no general requirement to appoint individuals to hold SMFs.
When you have identified them, each Senior Manager must have a Statement of Responsibilities (SoR) that clearly records their role and responsibilities. When carrying out this exercise you should ensure all of the prescribed responsibilities applicable to your firm have been allocated to the relevant Senior Manager, and that these responsibilities are clearly included in their SoR. Senior Managers must understand the new duty of responsibility and be trained on both tiers of the conduct rules in advance of the implementation. If your firm is categorised as 'Enhanced' you must also produce and submit an entity-wide Management Responsibilities Map.
The FCA will automatically convert most firms Approved Persons Regime (APR) functions to the corresponding Senior Management Functions (SMFs), but some firms will need to complete a form to convert individuals manually.
3. Identify which Certification Functions apply to your firm
The Certification Regime will apply to people whose roles the FCA has determined could cause harm to customers, the firm itself or the markets it operates in. The FCA has defined a series of "certification functions". The regime will also apply to anyone who supervises or manages a Certified Function, that isn't a Senior Manager.
Not all of the certification functions will apply to all firms and firms are only required to apply those that are relevant to them. It is possible that in very small firms there will be no one in the Certification Regime if there are only a handful of senior individuals (who will be Senior Managers) supported by administrative staff. Also if the firm is a sole trader with no employees, the Certification Regime won't apply to them.
Once you have identified which certification functions will apply to your firm, you will be able to identify which individuals will be carrying out those functions and require certification on an annual basis. You should also consider whether any changes are required to your firm's Human Resources processes to incorporate the requirement for an annual fitness and propriety check for certified staff. All certified staff should receive training so that they properly understand their Conduct Rule obligations in advance of 9 December.
N.B. Firms have until December 9 2020, to certify every individual member of their Certification Staff population.
4. Identify and train all conduct rules staff
The individual conduct rules are basic standards of behaviour that apply to all individuals performing financial services activities in firms. These rules will apply to all staff except for ancillary staff, such as cleaners, receptionists, catering staff and security staff.
The FCA guidance says that Firms have the responsibility to ensure that all employees subject to the conduct rules are notified and provided with 'suitable' training, such that they have an awareness and broad understanding of all of the conduct rules, and a deeper understanding of the practical application of the specific rules which are relevant to their work.
Firms have until December 9 2020 to train those members of staff that aren't ancillary staff, Senior Managers or certification staff on the conduct rules.
5. Review recruitment processes to implement new requirements
HR processes will require modification to implement the new Regulatory Reference and Criminal Record Check Requirements. The regulatory reference requirements will apply when appointing an individual to a Senior Manager or a Certified role and will also apply to all NEDs who aren't Senior Managers. The criminal records checks will apply to Senior Managers and NEDs (where a fitness requirement applies) as part of checking that they are fit and proper.
With the extension of the Senior Managers and Certification Regime (SM&CR) to solo-regulated firms edging closer, it's important that you start preparing your firm. Identifying the key areas that need to be addressed is a crucial first step.
Want to know more about SM&CR?
To find out more you can visit our SM&CR hub and we regularly publish informative articles in our SM&CR blogs.
We offer comprehensive SM&CR Training and have recently launched our new fully integrated SMCR 360 Compliance Toolkit to streamline, unify and automate your processes
If you've any further questions or concerns about SM&CR, just leave us a comment below this blog. We are happy to help!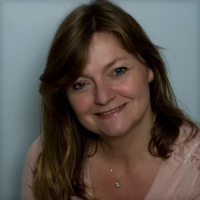 Sharon Williams, Chartered Insurer, is Head of Compliance Content at Skillcast and a freelance Regulatory Consultant. Her compliance experience spans over 30 years and includes delivering Compliance Consultancy and holding various Compliance Management Roles within financial services firms. Sharon has been writing about Compliance issues since 2001.

By clicking subscribe you consent to receiving our monthly newsletter. For more information read our privacy policy.