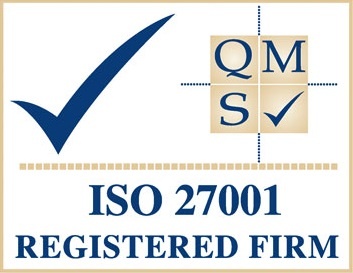 "Our ISO 27001 Information Security Management Standard certification is based on third-party verification of our systems, policies and procedures. It gives our clients confidence in our ability to manage the security and integrity of their information."
Matthew Sciberras, Head of IT Infrastructure, Skillcast
Information Security Management System
We regard our Information Security Management System as paramount to our ability to serve our clients. Therefore, we have ensured that all our process and datacenters comply with the ISO/IEC 27001 Information Security Management System.
ISO 27001 is the gold standard for an Information Security Management System (ISMS). It includes standards for security policies, organisational security, asset classification and control, personnel security, physical and environmental security, systems and network security, access controls, systems development and maintenance, business continuity management, and compliance. Achieving this certification demonstrates our commitment for ensuring the safety, security and integrity of our clients' vital information that goes far beyond the requirements of the EU Data Protection Directive.