The rising cost of health and safety failings
Everyone has the right to work in a safe and protected environment and all organisations have a legal duty of care to comply with.
Yet, health and safety failings do occur in the workplace, and the impact can be devastating. Health and safety breaches can range from a one-off, minor failure to comply with processes, to a company knowingly disregarding the law or ignoring employee concerns about work practices.
Despite the UK having one of the best health and safety records in the world, the latest figures from the Health and Safety Executive (HSE) show that in 2017/2018:
144 workers died in the workplace,
1.4 million people suffered from a work-related illness, and
30.7 million days were lost due to work-related illness and workplace injury.
The biggest cost of health and safety incidents is on your company's reputation and employee morale. However, financial penalties for health and safety failings can also be substantial. In this blog post, we take a look at some recent statistics around fines for health and safety breaches and explore some of the biggest fines issued in the UK.
£1m+ fines are the new norm
Since the new Sentencing Guidelines into effect in February 2016, the size of health and safety fines has increased. In October last year, the Health and Safety Executive (HSE) published their latest enforcement statistics for the UK. In the 12 month period up to 31 October 2018, fines handed to duty holders found guilty of health and safety offences totalled £72.6m, with an average penalty of around £147,000 per case.
Further analysis of the data shows a total of 45 cases where a fine of over £500,000 was imposed and 19 cases with fines exceeding £1m. The largest single fine was for £3m, which was imposed on a Spanish Construction Company following a fatal fall from height.
The manufacturing and construction industries received the most fines, with £27m in fines imposed on manufacturing companies (average fine £204,608) and £18m issued to the construction industry (average fine £97,855).
Under the new Sentencing Guidelines, the level of fine relates to the organisation's turnover, meaning large organisations that turn over more than £50m can be fined up to £10m if convicted of a health and safety offence.
The biggest fines in construction
In the first year of the new Sentencing Guidelines, fines against the construction sector totalled £13m, an 83% increase on the £7m fines issued the previous year.
Most recently, in September 2018, Costain and Galliford Try were fined £2.8m (£1.4m each) after being found guilty of health and safety failings. In March 2015, while upgrading a water treatment works in Cheshire, a worker lost several toes after his foot became trapped. An HSE investigation ruled that both companies had failed to properly plan and manage the work.
This followed the £2.6m issued to Balfour Beatty Utility Solutions in May 2016, the biggest fine given since the new guidelines, after a worker was killed following a trench collapse on site. Another worker was killed when laying ducting for new cable at an offshore wind farm when the trench collapsed on him. An HSE investigation found that the trench was dug to a depth of 2.4 metres without any shoring and that the company failed to adequately control the excavation.
The biggest fines in manufacturing
The last few years have also seen a significant shift in health and safety fines in manufacturing. The industry received one-third of all fines given out in the first year of the new Sentencing Guidelines. Food manufacturing companies, in particular, are being told they need to pay closer attention to how they manage workplace health and safety.
In 2017, Iceland Foods Ltd received one of the biggest fines in the industry for health and safety failings after a contractor hired to replace filters within an air conditioning unit at the company's warehouse, fell three metres and sustained fatal injuries. The company were fined £2.5m, plus costs of £65,019.
The same year, Warburtons were fined £2m and ordered to pay costs of over £19,000 after a worker sustained life-changing injuries following a fall from a mixing machine. An investigation by the HSE ruled that staff were not adequately supervised and had not been properly trained on how to clean the mixer at height.
Other high-profile health and safety fines
In September 2016, Merlin Entertainments, owner of Alton Towers, was given a record-breaking £5m fine following a carriage collision on one of the rollercoasters. The 2015 accident left 16 people injured, five of which suffered life-changing injuries, including two teenage girls needing leg amputations. The accident happened when two trains stalled on different parts of the ride. Engineers overrode the stop, assuming the computer had stopped working. They then sent off another train carrying the passengers, which crashed into one of the empty carriages.
Following an investigation by the HSE, it was concluded that the accident could have been avoided if the correct systems had been in place for engineers to check mistakes when the ride was running, and Merlin Entertainments was charged with breaching the Health and Safety Act. The significant fine shows just how seriously the HSE takes injuries to the public.
In another case, the Stagegroup company were fined £2.3m in 2017 after ignoring warnings about a driver who crashed into a supermarket killing two people, including a child. Midland Red (South) Ltd were found to have dealt inadequately with numerous complaints about the driver, who was diagnosed with dementia shortly after the crash. The company have now implemented far stronger measures to control working hours, better communications between teams, and additional training for all drivers.
Also in 2017, two firms were fined a combined total of £2m, plus £15,847 in costs, after a worker was fatally injured at the EON Renewable Energy Plant in Sheffield. R K Civil Engineers Ltd and R K District Heating Ltd were fined £1m each for breaching the Health and Safety Act.
These recent cases demonstrate just how heavy financial penalties have become for companies guilty of health and safety failings, particularly in the construction and manufacturing industries, since the new Sentencing Guidelines came into effect. The impact on businesses of all sizes can be huge. For small businesses in particular, a fine could be really damaging.
Want to know more about Health & Safety?
As well as 50+ free compliance training aids, we regularly publish informative Health & Safety blogs. And, if you're looking for a compliance training solution, why not visit our Health & Safety course library.
If you've any further questions or concerns about Health & Safety, just leave us a comment below this blog. We are happy to help!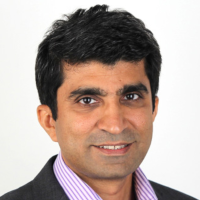 Vivek Dodd MS, CFA is a Director of Skillcast. He has helped hundreds of companies to meet their mandatory compliance training requirement using e-learning courses and tools. His special interest is instructional design and the use of asynchronous learner interactions to effect behavioural change. He is a speaker on compliance training conferences, writes articles on compliance training and e-learning in various journals.
By clicking subscribe you consent to receiving our monthly newsletter. For more information read our privacy policy.