The UK Government has clamped down on tax evaders by bringing in new legislation which criminalises failure to prevent the facilitation of tax evasion.
The new legislation comes under the Criminal Finances Bill 2016-17, and is the Government's attempt to go after those companies and professional advisors who assist their clients in evading taxes.
What's more, even if a company has no knowledge of its employee or associated person facilitating the tax evasion, they could still be held liable for 'failure to prevent'.
Although these offences are mainly aimed at accountants, bankers and lawyers who actively promote tax avoidance or evasion schemes, the bill impacts a whole host of companies. As a result, the only defence a company has against this is to show that they have taken reasonable steps to prevent the facilitation of tax evasion.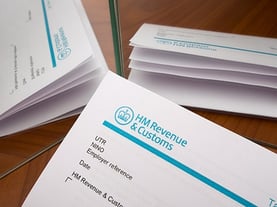 If you are a business owner, it is vital that you and your employees understand what tax evasion is, and be aware of how you could inadvertently aid tax evasion.
After all, the penalties for companies if found guilty can be severe. They include, unlimited financial penalties, confiscation orders and serious crime prevention orders.
So, with this in mind, can you be sure you are doing everything in your power to prevent any form of tax evasion associated with your company?
Follow these 5 steps to make sure your company avoids facilitating tax evasion
Know who poses a high risk of tax evasion - For example, entities with complex tax planning structures necessitating high levels of secrecy, and payments received from unknown sources, both pose as high risk. Tax advisory, legal and financial service firms are also considered high risk, as well as, companies offering private wealth management.
Provide information and training - Your staff need to be clear on the rules of tax evasion and know what they must do to comply. A good way of doing this is by making it compulsory for your employees to complete an e-learning training course on tax evasion.
Conduct adequate due diligence and risk assessment - Especially of third parties and customers, to ensure you are not conducting business with anyone who may be involved in tax evasion.
Report it - Encourage your employees to report any knowledge or suspicion of tax evasion or other financial crimes, via your company's whistleblowing hotline or any other reporting channels you may have.
Make sure you and your employees can distinguish between tax evasion and tax avoidance - One is legal and one isn't, and it is important that your company knows the difference. Click on the link below to read more detailed information about the differences between avoidance and evasion.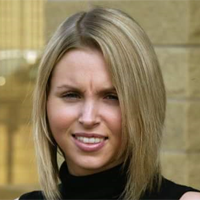 Gemma Castle is a Content Marketing Specialist at Skillcast. After graduating university with a BA (Hons) degree in Journalism, she began her career as a Video Journalist, before taking a career break to travel the world and blog her adventures. Now based in Malta, Gemma has been creating bespoke e-learning for Skillcast clients for the past two years.