Firms given APA status get ready for MiFID II. Are you?
A number of firms have been granted APA status by the Financial Conduct Authority (FCA) in readiness for the introduction of MiFID II.
The UK regulator has given its approval to firms to operate as Approved Publication Arrangements (APAs) with effect from January 3rd 2018, enabling them to provide enhanced MiFID II services.
Such firms will publish reports post-trade for market participants - from banks and brokerage houses, to asset managers and hedge funds - and as such will be instrumental in delivering post-trade transparency. Those granted approval include:
London Stock Exchange's TRADEcho
Abide Financial
Bats Europe
Bloomberg
NEX Regulatory Reporting
Trax
Tradeweb
Firms are being urged to start testing APA mechanisms immediately to ensure they can contribute to trade after the MiFID II implementation date.
Follow these top tips to help your business prepare for MiFID II:

Conduct an Impact Assessment - if you haven't already done so. Is the existing regime fit for purpose? What new requirements apply? What asset classes? Are there adequate mechanisms for identifying exceptions and quality issues?
EnsurE adequate monitoring and oversight - what more can be done, for example, to validate data, to make sure it is appropriate for reporting, and to ensure it is reported promptly? Are there other tools available to assist?
Build resilience - are systems robust and resilient, designed to cope with unexpected events? What risks do you anticipate and how might you mitigate them?
Benchmark progress - plan to carry out regular reviews to ensure that systems and controls are implemented fully and are working as you envisaged; reach out to regulators, industry bodies, tech firms and other interested parties to identify best practice and benchmark progress; look for improvements to existing practice.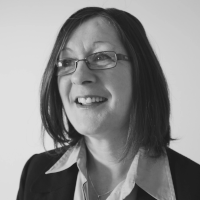 Lynne is an instructional designer with over 20 years' storyboarding experience. Her current areas of interest are mobile learning and exploring how cognitive theories of learning can create better learner experiences.