5 ways to get back on track for MiFID II
MiFID II aims to standardize practices across the EU and restore confidence in the industry, in the wake of the 2008 financial crisis. But many asset managers still don't feel on top of it...
Research by Rsrchxchange found that:
54% of asset managers feel ill-informed about MiFID II
85% only expect to be compliant by Q4 2017
While a majority (60%) had already set their research budgets, a third (36%) were still considering how they would pay for it, with significant discrepancies in pricing making this a challenge
Most (77%) anticipated a drop in the number of research providers
Our top tips to get back on track with MiFID II
Assess the 'current state' and conduct Impact Assessments - what happens now? Is it fit for purpose? What more do you need to do and in what areas?
Gather evidence using objective criteria - assess your strengths and weaknesses. Where do you currently excel and where do you fall short?
Shop around - there are big variations in costs for research, tech platforms etc, so check what's available and see how it compares with your current arrangements. Conduct a cost-benefit analysis before you make changes.
Embrace teamwork - appoint a dedicated taskforce to key priority areas to energise, coordinate effort, drive forward any new initiatives, take ownership and deliver.
Share information and communicate - collaboration is the name of the game. Make sure that you share information and your ideas right across the organisation. Gains and advances made in one area or by one team should be capitalised on to yield time savings in others.
Want to know more about FCA Compliance?
As well as 30+ free compliance training aids, we regularly publish informative FCA compliance blogs. And, if you're looking for a training solution, why not visit our FCA compliance course library.
If you've any further questions or concerns about FCA compliance, just leave us a comment below this blog. We are happy to help!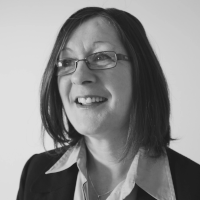 Lynne is an instructional designer with over 20 years' storyboarding experience. Her current areas of interest are mobile learning and exploring how cognitive theories of learning can create better learner experiences.
By clicking subscribe you consent to receiving our monthly newsletter. For more information read our privacy policy.