Since The Modern Slavery Act came into force in the UK in 2015, there has been an abundance of modern slavery resources appearing online. You only need to google 'modern slavery' and you will be swamped with information covering everything from what modern slavery is, how to spot the signs, and the measures you can take to prevent it.
It has become a hot topic and one many people are eager to learn more about, with large organisations across the country now under scrutiny to publish an annual modern slavery statement which details the steps they have taken in that year to identify and prevent modern slavery in its own business and its supply chain.
But, with the overwhelming amount of resources available to us, it can be difficult to know where to start.
In this blog we have put together a list of useful and relevant resources that we believe will help in your development of understanding modern slavery and the regulations that fall under The Modern Slavery Act 2015.
Some key modern slavery resources:
The Global Slavery Index - Provides a global estimation, country by country, of the number of people victimised by modern slavery today.
Modern Slavery Government Collections - Up to date facts and figures of modern slavery in the UK, along with how to identify the red flags and information on UK-based support services.
Walk Free - Published the Global Slavery Index report, this site encourages you to be a part of the fight against modern slavery by joining their action campaigns.
Anti-slavery - The world's oldest international human rights organisation whose sole purpose is to abolish slavery in all its forms.
End Slavery Now - Useful educational tools of personal stories relating to different types of slavery.
UK Legislation - Detailed information of all individual sections of The Modern Slavery Act 2015.
Want to know more about Modern Slavery?
As well as 30+ free compliance training aids, we regularly publish informative Modern Slavery blogs. And, if you're looking for a compliance training solution, why not visit our Compliance Essentials course library.

If you've any further questions or concerns about Modern Slavery, just leave us a comment below this blog. We are happy to help!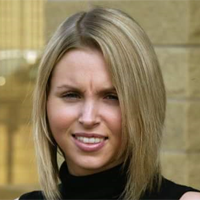 Gemma Castle is a Content Marketing Specialist at Skillcast. After graduating university with a BA (Hons) degree in Journalism, she began her career as a Video Journalist, before taking a career break to travel the world and blog her adventures. Now based in Malta, Gemma has been creating bespoke e-learning for Skillcast clients for the past two years.
By clicking subscribe you consent to receiving our monthly newsletter. For more information read our privacy policy.