8 ways to improve safety when driving for work

A quarter of all road traffic accidents involve someone driving for work. And there are 5,000 accidents involving transport in the workplace each year, 1% of which are fatal
Follow these tips to improve safety when driving for work
Check the vehicle before you set off - for example, that seatbelts are functional and in good repair; mirrors are clean, clear and adjusted correctly; windscreen wipers are correctly positioned and functional and there is ample screenwash; the lights are functional and clean; tyres are properly inflated and have sufficient tread.
Report any problems or faults immediately - and do not drive the vehicle until it has been checked.
Make sure you have the necessary licence for the vehicle - for example, car, motorcycle, HGV, fork-lift truck, etc and are trained.
Plan your journey - first, consider whether your trip is necessary at all or whether you can use a safer form of transport instead (e.g. train). If it's unavoidable, plan your route carefully, avoiding accident blackspots or areas of high congestion (where possible).
Check the weather before you travel - in adverse conditions, consider cancelling or postponing your journey, allowing more time for your journey, carrying winter emergency equipment (e.g. a spade, spare clothing/blanket, mobile phone, etc).
Take regular breaks - 15 minutes rest is recommended for every two hours driving.
Comply with all road traffic laws - for example, stick to the speed limits, wearing a seatbelt, not using your mobile phone when driving, not driving when under the influence of drink or drugs, and wearing glasses or contact lenses (if required) to satisfy vision requirements (reading a number plate from 20 metres).
Tell your manager promptly about anything which may affect your ability to drive for work - such as health issues, penalties, accidents, etc.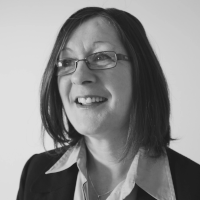 Lynne is an instructional designer with over 20 years' storyboarding experience. Her current areas of interest are mobile learning and exploring how cognitive theories of learning can create better learner experiences.
By clicking subscribe you consent to receiving our monthly newsletter. For more information read our privacy policy.