Recent events have driven changes in the way we work and live. Our summit explored how to harness these changes for compliance success.
Compliance was already changing, but now the pace has quickened.
Our panel of compliance thought leaders gathered in London's iconic Gherkin to discuss some of the key trends driving compliance transformation. Explaining how to embrace these changes and propel your compliance to new heights.
Watch the seminars for free by clicking the button below, or you can download each of our speaker's presentations below.
Compliance Transformation Seminars
Speaker: Michael Rasmussen, GRC Pundit, GRC 20/20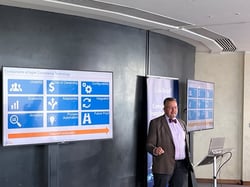 Change is the greatest challenge impacting compliance. Michael Rasmussen explains why we need to focus on ethics, integrity principles and values rather than prescriptive checklists.
Download the Agile Compliance Slides
Speaker: Jason Boud, CEO, RTA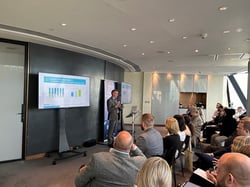 The nature of compliance is changing, driven by factors including cost, efficiency and climate change and the pandemic. Jason Boud explains how leveraging RegTech can solve many issues.
Download the Leveraging RegTech Slides
Speaker: Michael Rasmussen, GRC Pundit, GRC 20/20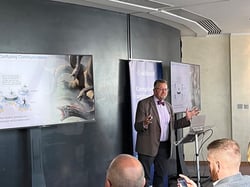 Michael Rasmussen explains why policies are the foundation for compliance defensibility. By leveraging technology you can demonstrate their communication to keep regulators happy.
Download the Compliance Defensibility Slides
Seminar 4: Tackling Risk using the Swiss Cheese Model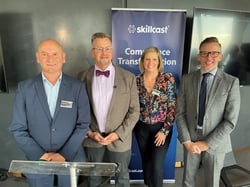 Many compliance procedures appear faultless in principle, but in the real world, most have holes. How can you remedy that? Simon Truckle explains how the Swiss Cheese Model can help.
Download the Swiss Cheese Model Slides
Speaker: Martin Schofield, Director, MSA Training & Consultancy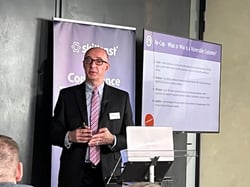 Customer vulnerability can happen overnight, be long-standing, temporary, physical, mental, sporadic or permanent. Martin Schofield explains what the law requires and how best to deliver this.
Download the Protecting the Vulnerable Slides
Speaker: Katharine Leaman, MD, Leaman & Crellin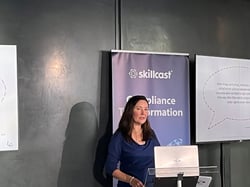 The FCA has set out clear expectations of those falling under the SMCR. Katharine Leaman explains what they mean for individuals, why you need to be proactive, and steps you need to take.
Download the SMCR Expectations Slides
Seminar 7: Building Compliance Roadmaps
Speaker: Rachel Finn, Solutions Advisor, Skillcast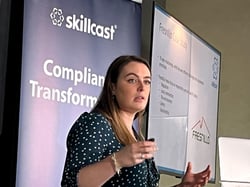 Compliance is a complex journey. So your staff need a reliable roadmap to reach their destination. By using simple, systematic steps you can ensure that nothing falls through the cracks.
Download the Compliance Roadmap Slides
Looking to transform your compliance?
If you'd like to stay up to date with best practices, industry insights and key trends across regulatory compliance, digital learning, EdTech, and RegTech news, subscribe to Skillcast Compliance Bulletin.
To help you navigate the compliance landscape, we have collated searchable glossaries of key terms and definitions across complex topics, including GDPR, Equality, Financial Crime and SMCR. We also track the biggest compliance fines, explaining what drives them and how to avoid them.
You can follow our ongoing YouGov research into compliance issues, attitudes and risk perceptions in the UK workplace through our Compliance Insights blogs.
Last but not least, we have 80+ free compliance training aids, including assessments, best practice guides, checklists, desk-aids, eBooks, games, handouts, posters, training presentations and even e-learning modules!
If you've any questions or concerns about compliance or e-learning, please get in touch.
We are happy to help!