12 Ways to Protect Yourself from Fraud this Christmas
15 thousand UK shoppers fell victim to fraud last Christmas according to Action Fraud. We have 12 tips on how to protect yourself from seasonal scams.
An earlier survey showed that we are most vulnerable when we hunt for a bargain online. Almost 19% of those surveyed admitted that they would click on a link in an email to get a good deal. A further 24% agreed that the Fear Of Missing Out (FOMO) made them likely to take a chance when shopping online.
Unfortunately, the bad news doesn't end there. Cifas, the UK's fraud prevention service, has revealed that identity fraud in the UK is at an all-time high. In 2018, just under 190,000 cases were reported, a number which is expected to rise this year too, particularly among pensioners and under-21's.
It's not all doom and gloom though, as there are plenty of things you can do to help keep your money and information safe this festive season.
Top tips to protect yourself from fraud this Christmas:
Watch out for scams and use your common sense - if it sounds too good to be true, it usually is. Don't feel pressured into making a purchase for fear of missing out - it makes you more vulnerable.
Only shop from legitimate websites - carry out your searches yourself and avoid clicking on links in emails which promise great deals.
Keep anti-virus software up-to-date on all your devices - download any updates as soon as they become available.
Don't use public WiFi to shop online - it isn't secure and can be easily mimicked or hacked. You should be especially careful to avoid accessing sensitive sites (such as banks).
Don't respond to unsolicited texts, tweets, phone calls or emails - particularly any links in messages, as they may not be as authentic or genuine as they sound.
Use strong passwords - for all your accounts, particularly when shopping online. Don't use the same password across multiple sites and never share your passwords.
Check that the URL matches the retailer's genuine site - and make sure there's a secure padlock sign on the payment page before you buy. Watch out for poor spelling and low quality images as they may indicate a 'spoof' site created in a rush.
Opt out - if retailers ask if you'd like to save your payment details.
Use a credit card for purchases over £100 - as this offers greater fraud protection.
Turn on alerts from your card issuer or bank – so that you will immediately find out if any irregular spending is taking place.
Check your social media privacy settings – sharing too much information online will make you an easy target for identity theft.
Sign out of your account when you've finished - this is crucial if you're using a shared computer.
Helpful sites for more advice on fraud
Take Five
Take Five is a national campaign offering straight-forward, impartial advice to help everyone protect themselves from preventable financial fraud. This includes email deception and phone-based scams as well as online fraud – particularly where criminals impersonate trusted organisations.
Financial Fraud Action UK
Financial Fraud Action UK is responsible for leading the collective fight against financial fraud on behalf of the UK payments industry. Their membership includes banks, credit, debit and charge card issuers, and card payment acquirers in the UK.
Want to know more about Fraud Prevention?
As well as 30+ free compliance training aids, we regularly publish informative Fraud blogs. And, if you're looking for a Fraud Prevention training solution, why not visit our Compliance Essentials course library.
If you've any further questions or concerns about Fraud Prevention, just leave us a comment below this blog. We are happy to help!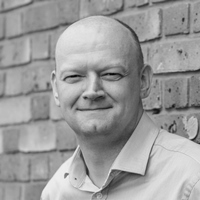 As Head of Growth at Skillcast, I spread the message to HR, legal and compliance professionals about the benefits of Skillcast's unique Intelligent Learning solutions. My experience ranges from stints in HR & training to digital & brand marketing at global information providers and SaaS companies.
By clicking subscribe you consent to receiving our monthly newsletter. For more information read our privacy policy.