How to Avoid Breaching Fire Safety Rules at Christmas
Every year retailers are urged to prioritise customer and worker safety rather than profit and avoid overstocking in the run-up to Christmas. We have 8 tips on how to respect fire safety rules.
Following our tips will not only keep staff and customers out of danger but will also help you avoid hefty fines. It is only a couple of years since Poundstretcher was fined £1 million for health and safety breaches.
The retailer pleaded guilty to a staggering 24 breaches of the 1974 'Health & Safety at Work Act' across three UK stores.
Key health and safety failings included:
Fire exits blocked by overstocked storage areas
Stock stored in a dangerous fashion
Lack of protection and health and safety training for junior staff
They are not alone, JD Sports was fined £67,500 for fire safety breaches the year before admitting six offences at its Dudley retail outlet.
Staying safe has a lot to do with common sense, as you'll see in our tips below.
How retailers can prioritise fire safety this Christmas
Encourage fire wardens/marshals to step up checks - regularly check emergency exits as well as escape routes and promptly report any issues to the store manager.
Step up good housekeeping practices - waste packaging can cause congestion, trips and falls. Make sure it is removed promptly for disposal and not allowed to build up in busy areas or along exit routes.
Always keep fire doors clear - avoid storing surplus stock or display equipment in front of them. It hampers evacuation.
Check clearances in the storeroom - avoid stocking items too high plus ensure there is adequate clearance from lights and other heat sources to minimise the fire risk. And, don't store stock directly under sprinkler systems, as this may make them less effective in the event of fire.
Familiarise everyone with emergency routes and assembly points - pay particular attention to training temporary or seasonal staff, or anyone seconded from another store. They may be unfamiliar with your store layout and the rules.
Monitor and manage overcrowding - of course, all retailers want to see increased footfall in stores at Christmas. But, be sensible and realistic. If shoppers cannot move around easily, they may not be able to evacuate safely either. In extreme situations, consider closing the doors temporarily to all new visitors to keep everyone safe.
Ensure fire extinguishers are visible and securely fitted to walls – any attached to plasterboard walls could end up becoming loose, potentially detaching and causing injuries. Loose fire extinguishers should either be placed in a floor stand or refitted with a sturdy backboard.
Check all Christmas lights thoroughly – these lights represent an additional fire hazard not usually present at other times of the year. That's why it's crucial to get a qualified person to examine the wires for frayed cables and to ensure that all connections are intact.
Want to know more about Health & Safety?
As well as 50+ free compliance training aids, we regularly publish informative Health & Safety blogs. And, if you're looking for a compliance training solution, why not visit our Health & Safety course library.
If you've any further questions or concerns about Health & Safety, please leave us a comment below this blog. We are happy to help!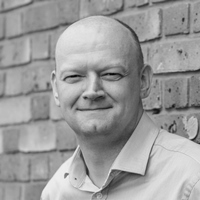 As Head of Growth at Skillcast, I spread the message to HR, legal and compliance professionals about the benefits of Skillcast's unique Intelligent Learning solutions. My experience ranges from stints in HR & training to digital & brand marketing at global information providers and SaaS companies.
By clicking subscribe you consent to receiving our monthly newsletter. For more information read our privacy policy.