5 Steps You Should Take To Avoid Facilitating Tax Evasion
Even if a company has no knowledge of its employee or associated person facilitating tax evasion, they could still be held liable for 'failure to prevent' the offence.
The UK Government introduced the Criminal Finances Act in 2017 to clamp down on tax evasion. Businesses are now criminally liable if an employee or associated person (an agent or another third-party) facilitate tax evasion whilst providing services on their behalf.
The clampdown was originally aimed at accountants, bankers and lawyers - who actively promote tax avoidance or evasion schemes - and their wealthy clients. However, in reality, the Act impacts a whole host of companies. The video games industry is the latest to come under the spotlight.

As a result, the only defence that a company has against this is to show that they have taken reasonable steps to prevent the facilitation of tax evasion.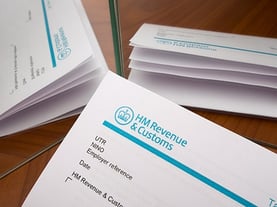 If you are a business owner, it is vital that you and your employees understand what tax evasion is, and be aware of how you could inadvertently aid tax evasion.
After all, the penalties for companies if found guilty can be severe. They include, unlimited financial penalties, confiscation orders and serious crime prevention orders.
In an earlier post, we looked at some recent cases and convictions for tax evasion in the UK. In 2018, a total of 3,809 tax evasion cases were recorded, and shockingly, a total of 671 people were convicted and handed jail sentences for their part.
Further, since the Paradise Papers and Panama Papers data leaks, governments around the world have recouped over $1.2 billion so far - with hundreds of cases still underway.
The evidence shows that the risk for businesses is greater than ever. So, with this in mind, can you be sure you are doing everything in your power to prevent any form of tax evasion associated with your company?
5 steps to ensure your company avoids facilitating tax evasion:
1. Provide information and regular training to all staff
Your staff need to be clear on the rules of tax evasion and know what they must do to comply, including watching out for red flags, conducting due diligence checks, and raising any concerns promptly. A good way of doing this is to make it compulsory for your employees to complete an e-learning training course on tax evasion.
2. Know who poses a high risk of tax evasion
Entities with complex tax planning structures, difficulties establishing beneficial owners, customers with unsubstantiated sources of funds or wealth, and also companies based offshore in jurisdictions with high levels of secrecy all pose a higher risk. Tax advisory, legal and financial service firms are also considered high risk, as well as companies offering private wealth management.

Recently, a former banker was fined €500k and given a 12-month suspended prison sentence for helping wealthy clients hide €1.6bn from tax authorities.
3. Conduct adequate due diligence and risk assessment
This is especially important for third parties and customers, to ensure you are not conducting business with anyone who may be involved in tax evasion. This should be proportionate to the level of risk faced. In short, the higher the level of risk, the more information or due diligence is required.

Develop criteria, monitoring and screening processes to check customers' tax compliance status.
Remember that tax evasion doesn't just apply to companies or customers with links to offshore tax havens - e.g. non-US financial institutions are also obliged to check the tax status of US citizens under FATCA.
There are new international standards (the OECD's Common Reporting Standard) designed to ensure tax transparency and help combat tax evasion.
4. Make sure you and your employees can distinguish between tax evasion and tax avoidance
Tax evasion. Tax avoidance. One is legal. One isn't. It's crucial that your company knows the difference.
Tax avoidance is when a person or company legally exploits the tax system to reduce tax liabilities, such as ISA investments or establishing an offshore company in a tax haven. Tax evasion is when a person or company escapes paying taxes illegally. This is typically done by concealing the true state of their affairs to tax authorities.
For a detailed account of the differences, read our previous blog post:
5. Report it
Encourage your employees to report any knowledge or suspicion of tax evasion or other financial crimes via your company's whistle-blowing hotline or any other reporting channels you may have.
Want to know more about Financial Crime?
As well as 30+ free compliance training aids, we regularly publish informative Financial Crime blogs. And, if you're looking for a risk management training solution, why not visit our Risk Management course library.
If you've any further questions or concerns about Financial Crime, just leave us a comment below this blog. We are happy to help!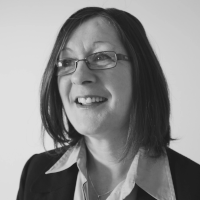 Lynne is an instructional designer with over 20 years' storyboarding experience. Her current areas of interest are mobile learning and exploring how cognitive theories of learning can create better learner experiences.
By clicking subscribe you consent to receiving our monthly newsletter. For more information read our privacy policy.