6 Red Flags to Help You Spot Workplace Bribery and Corruption
A quarter of UK businesses experienced bribery and corruption in the two years to 2018, a figure that has quadrupled since 2016 according to PwC's Global Economic Crime Survey.
Despite the introduction of the UK Bribery Act 2010, there is still an estimated $1 trillion being paid in bribes each year, according to the United Nations.

So how can companies prevent bribery happening in their business? What are the red flags that indicate bribery might be taking place?
1. Purchasing unnecessary or inappropriate items
If someone purchases unnecessary or inappropriate items, it could be an indication that there is a corrupt relationship in play. This could be between an employee and the supplier or contractor. It's important to be alert for items of large quantities, particularly if there is no visible need for such items.
2. Questionable invoices
Has an invoice been submitted without any supporting documentation? Does it appear unprofessional and/or unmarked? Always look for a pattern of questionable invoices as this can indicate that the invoices are being used to fund bribe payments.
3. Continued acceptance of poor quality goods
If an employee or customer is continually accepting poor quality goods, especially after complaints have been made, this could be a strong indicator for corruption.
4. Conflict of interest
Does an employee have a personal or economic interest in a particular transaction? Does their behaviour change when it comes up? Are they acting differently or suspicious? All this could indicate a conflict of interest.
5. Unqualified third party
Look out for signs of corruption if the third party your company is dealing with seems unqualified for the job he/she is contracted to perform.
6. Incomplete travel and expenses
Incomplete travel and expenses forms could indicate an employee is trying to hard something. It could be that they are being used to obtain money for improper payments.
By being aware of the potential signs of bribery and corruption, we can help stop it from taking place in the workplace. Not only will people know the signs to look out for but the raised awareness could help put people off and prevent corruption from happening in the first place.
Want to know more about Bribery & Corruption?
As well as 30+ free compliance training aids, we regularly publish informative Bribery & Corruption blogs. And, if you're looking for a compliance training solution, why not visit our Compliance Essentials course library.

If you've any further questions or concerns about Bribery & Corruption, just leave us a comment below this blog. We are happy to help!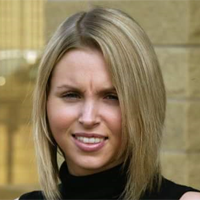 Gemma Castle is a Content Marketing Specialist at Skillcast. After graduating university with a BA (Hons) degree in Journalism, she began her career as a Video Journalist, before taking a career break to travel the world and blog her adventures. Now based in Malta, Gemma has been creating bespoke e-learning for Skillcast clients for the past two years.
By clicking subscribe you consent to receiving our monthly newsletter. For more information read our privacy policy.