Since the passage of the United Nations Convention Against Corruption back in October 2003, the 9th December has annually been marked as International Anti-Corruption Day.
As part of this year's efforts, the United Nations Office on Drugs and Crime (UNODC) and the United Nations Development Programme (UNDP) have joined forces to develop a global campaign, which focuses on highlighting how corruption can affect everyone and anyone worldwide, through education, health, justice, and democracy.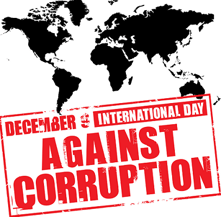 Despite the introduction of the UK Bribery Act 2010, there is still an estimated $1 trillion being paid in bribes each year, according to the United Nations. Sadly, it is the most vulnerable members of society who fall victim to corruption the most.
So, in honour of International Anti-Corruption Day, we thought we would give you some top tips on how to spot the red flags of bribery and corruption in your workplace.
Read these top tips to make sure you can identify acts of bribery and corruption:
Purchasing unnecessary or inappropriate items - This can indicate that there is a corrupt relationship between an employee and the supplier or contractor. Be alert for items of large quantities, particularly if there is no visible need for such items.
Questionable invoices - For example, are invoices submitted without any supporting documentation? Do the invoices appear unprofessional and/or unmarked? Always look for a pattern of questionable invoices - This can indicate that the invoices are being used to fund bribe payments.
Continued acceptance of poor quality goods - If this is happening even after compliants have been made, this could be a strong indicator for corruption.
Conflict of Interest - Does an employee have a personal or economic interest in a particular transaction?
Unqualified third party - Look out for signs of corruption if the third party your company is dealing with seems unqualified for the job he/she is contracted to perform.
Travel and Expenses - Incomplete travel and expenses forms can indicate that they are being used to obtain money for improper payments.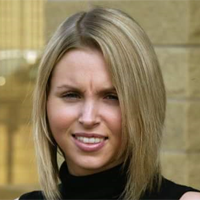 Gemma Castle is a Content Marketing Specialist at Skillcast. After graduating university with a BA (Hons) degree in Journalism, she began her career as a Video Journalist, before taking a career break to travel the world and blog her adventures. Now based in Malta, Gemma has been creating bespoke e-learning for Skillcast clients for the past two years.