9 ways to reduce the risk of bribery and corruption
Corruption affects all countries, rich and poor. It causes instability, inequality, and poverty, eroding national wealth. Despite the UK Bribery Act coming into force in 2011 as one of the toughest anti-bribery laws in the world, bribery still remains a significant risk for organisations in the UK. Almost a quarter of businesses have experienced bribery and corruption in the last three years, according to PwC's Global Economic Crime Survey 2018.
So what can you do to reduce the risk of bribery and corruption in your company?
1. Update your anti-bribery and anti-corruption policies
Make sure staff understand your company's rules and expectations around bribery and corruption. They need to do know what is and isn't acceptable in relation to gifts, hospitality, donations, sponsorship and political donations.
Make sure you have the appropriate guidelines and processes in place and offer regular bribery training to remind staff of these.
2. Get the tone 'from the top' right
To ensure compliance, you need to set the right message from the top. Remind all employees that bribery and corruption won't be tolerated and anyone found guilty will face the highest sanctions.
The key thing is that senior management practice what they preach and create a culture where people buy into the company's anti-bribery ethos.
3. Embed ABAC principles in corporate culture
Refer to Anti-Bribery and Corruption (ABAC) in company handbooks, reports, and training. Set ground rules upfront by including ABAC clauses in all supplier contracts, along with appropriate termination clauses for suspected breaches.
Finally, communicate to staff how important they are in preventing bribery and empower them to play a role in maintaining compliance - for example, by outlining whistleblowing procedures and red flags to look out for.
4. Make sure any gift or hospitality you give or receive meets 3 important criteria
Any gift or hospitality a person gives or receives must:
Have a legitimate business purpose

(there's a legitimate business purpose)

Be proportionate

(ie reasonable and not unduly lavish)

Be transparent (declared in the company's Gift and Hospitality Register)
5. Conduct due diligence on all third parties
This includes agents, intermediaries, consultants and associates. Carry out checks to verify that they are who they claim to be, have the appropriate credentials, and ensure they are approved first at senior management level.
6. Watch out for red flags
Red flags might include:
performing no service other than 'facilitating'
abnormally high fees or commission
an insistence on urgency or confidentiality
having no track record
an insistence on meeting without company representatives being present
requesting advance or cash payments
requesting payment via third parties
Don't offer cash or anything of value to a foreign public official or anyone closely related to them, including charities or voluntary organisations run by their spouses.
8. Avoid facilitation payments
Don't make facilitation payments to speed up the performance of a function by a government official, unless you are physically threatened.
9. Report concerns immediately
Staff need to be aware of who to report to and how if they have witnessed or suspect bribery. They should be able to speak to their manager or report it via your company's established whistleblowing channels. There's no need to gather more evidence. Let them investigate.
Bribery is a very significant problem - one that can result in huge fines for companies and individuals and even imprisonment. Don't let this be a reality for your business.
Want to know more about Bribery & Corruption?
As well as 30+ free compliance training aids, we regularly publish informative Bribery & Corruption blogs. And, if you're looking for a compliance training solution, why not visit our Compliance Essentials course library.

If you've any further questions or concerns about Bribery & Corruption, just leave us a comment below this blog. We are happy to help!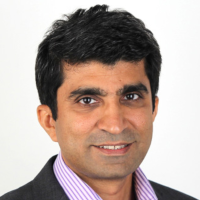 Vivek Dodd MS, CFA is a Director of Skillcast. He has helped hundreds of companies to meet their mandatory compliance training requirement using e-learning courses and tools. His special interest is instructional design and the use of asynchronous learner interactions to effect behavioural change. He is a speaker on compliance training conferences, writes articles on compliance training and e-learning in various journals.
By clicking subscribe you consent to receiving our monthly newsletter. For more information read our privacy policy.