Top 5 Questions About the Modern Slavery Act
So, what is the Modern Slavery Act and how will it impact you and your business? We have the answers to five key questions everyone is asking about modern slavery.
1. Does slavery exist in the UK or is it mainly a problem for Asia, Africa and South America?
Slavery is certainly prevalent in the UK, although not as widespread as in some other parts of the world. In 2013 the UK Home Office estimated there were between 10 to 13 thousand people in the UK working in slavery-like conditions, a recent study by the Centre for Social Justice suggests that the real figure could be over 100 thousand. This is what prompted the UK Government to enact the Modern Slavery Act in 2015 to specifically target this crime.
2. What obligations does the Modern Slavery Act impose on companies?
The UK Government has been careful not to create more red tape than necessary for companies under the Modern Slavery Act 2015. The key requirement is for companies with a turnover of £36 million or higher to produce an annual Slavery and Human Trafficking Statement. Companies will also need to provide a prominent link to the Statement on their website.
3. What are companies required to do about slavery in their supply chain?
The annual Slavery and Human Trafficking Statements must include the efforts that the company has made to eradicate slavery from its supply chain, as well as its own business. Obviously policing the supply chain represents a whole new level of challenge, as well as potentially higher costs for companies. The Act and associated guidance don't mandate any specific steps, and they don't require companies to guarantee that their supply chain is entirely slavery-free.
A company could simply say that it has done nothing about slavery in its supply chain, but that's likely to lead to negative publicity. So most large companies can be expected to take some steps to engage their suppliers.
4. What is meant by the Race to the Top?
Whilst everyone agrees that modern slavery is inhumane and must be stamped out, there is disagreement about the role that companies can play. The UK Government has opted for an innovative approach to regulation with the Modern Slavery Act. The only mandatory requirement for UK companies (only the large ones) is to publish an annual Slavery and Human Trafficking Statement linked prominently from their website.
The Government expects pressure from the media, NGOs, employees, customers, shareholders and indeed competitors to drive companies to demonstrate progress year-on-year in a race to the top (and drag their suppliers - the smaller companies - up there with them).
5. What should Slavery & Human Trafficking Statements look like?
There are no specific requirements in relation to the layout, content or level of detail of the Slavery and Human Trafficking Statements. However the government has suggested that each company should include:
Its structure, business and supply chains
Policies in relation to slavery and human trafficking
Due diligence carried out in relation to slavery and human trafficking in its own business and supply chains
Parts of its business and supply chains where there is a risk of slavery and human trafficking taking place, and the steps it has taken to assess and manage that risk
Its effectiveness in eradicating slavery and human trafficking from its business and supply chains, measured against appropriate performance indicators
Training on slavery and human trafficking provided to its staff
Want to know more about Modern Slavery?
As well as 50+ free compliance training aids, we have compiled a comprehensive guide to Modern Slavery Resources. And, if you're looking for a compliance training solution, why not visit our Compliance Essentials course library.
If you've any further questions or concerns about Modern Slavery, just leave us a comment below this blog. We are happy to help!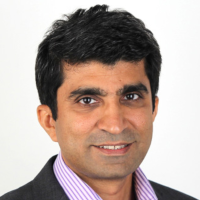 Vivek Dodd MS, CFA is a Director of Skillcast. He has helped hundreds of companies to meet their mandatory compliance training requirement using e-learning courses and tools. His special interest is instructional design and the use of asynchronous learner interactions to effect behavioural change. He is a speaker on compliance training conferences, writes articles on compliance training and e-learning in various journals.
By clicking subscribe you consent to receiving our monthly newsletter. For more information read our privacy policy.