The digital age has transformed the financial sector, and FCA-regulated firms must stay ahead of the curve to remain competitive.
The FCA has sought to understand the risks and opportunities of digitisation to adapt to changes in consumer decision-making and market operations.
A recent FCA survey found that 88% of consumers use online banking. The digitisation of financial services has created a new way of business, meaning mitigating emerging risks and harnessing opportunities must be prioritised.
As part of its commitment to promoting competition and achieving positive outcomes, the FCA aims to shape digital markets for the benefit of consumers.
This is reflected in their Business Plan as they seek to understand the risks and opportunities that come with the digitisation of financial services.
Key discussion points
In our recent lunch and learn session, we were joined by Fredrik Daveus from Kidbrooke and the Director of Government Relations and Policy at PIMFA, David Ostojitsch.
We followed up this session with our Shaping Digital Markets webinar, where Fredick, David and ex-FCA insider Katharine Leaman shared their insights on digital disruption and innovation in the financial sector.
Together, we examined key trends and insights that can help firms in the financial sector navigate the evolving digital landscape.
The main digital challenges FCA-regulated firms are facing
How digital technologies impact the financial sector
Specific compliance concerns regarding digital innovation and the evolving digital landscape
The strategies firms have implemented or considered to maintain compliance while embracing digital transformation
The importance of customer-centricity in digital initiatives
Key takeaways
Digital transformation was project-led in the past with outcomes, but there was a disconnect with cultural acceptance. Meaning that a change of management could be problematic.
Both sessions inspired us and armed us with valuable insights. As organisations navigate the digital landscape, it is essential to understand the risks, challenges, and commercial advantages associated with this transformative journey.
We identified three key takeaways that warrant further exploration.
1. Risks to Prevent
We discussed three key areas of risk associated with digital markets:
Legacy systems and their impact on digital transformation efforts.
The importance of clarity in regulations to ensure compliance in a rapidly evolving digital landscape.
The significance of vendor selection and due diligence when adopting digital solutions.
2. Challenges Faced & Implications
We explored the following challenges and their implications:
The shift from traditional change management to continuous enhancement and its impact on digital initiatives.
The principle-based regulations imposed by the FCA and their influence on compliance practices.
The FCA's status as a data-led regulator and its effect on the timeliness and accuracy of information delivery. We also discussed the potential role of RegTech in supporting this process.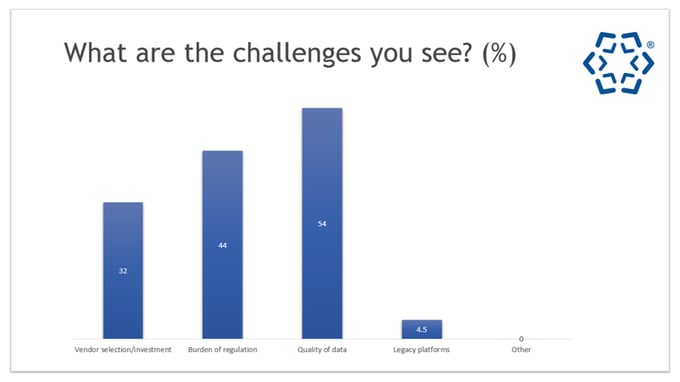 3. Commercial Advantages
Several commercial advantages arise from shaping digital markets effectively:
Access to new markets and expanded business opportunities.
Improved decision-making and governance by leveraging digital tools and insights.
Cost efficiencies result from streamlined processes and optimised operations.
To get a better idea of which commercial advantage is motivating technology investments, we posed this question to our webinar audience.
With last year's introduction of Consumer Duty, it wasn't surprising to see that improving customer experience and regulatory obligations are driving investments in technology.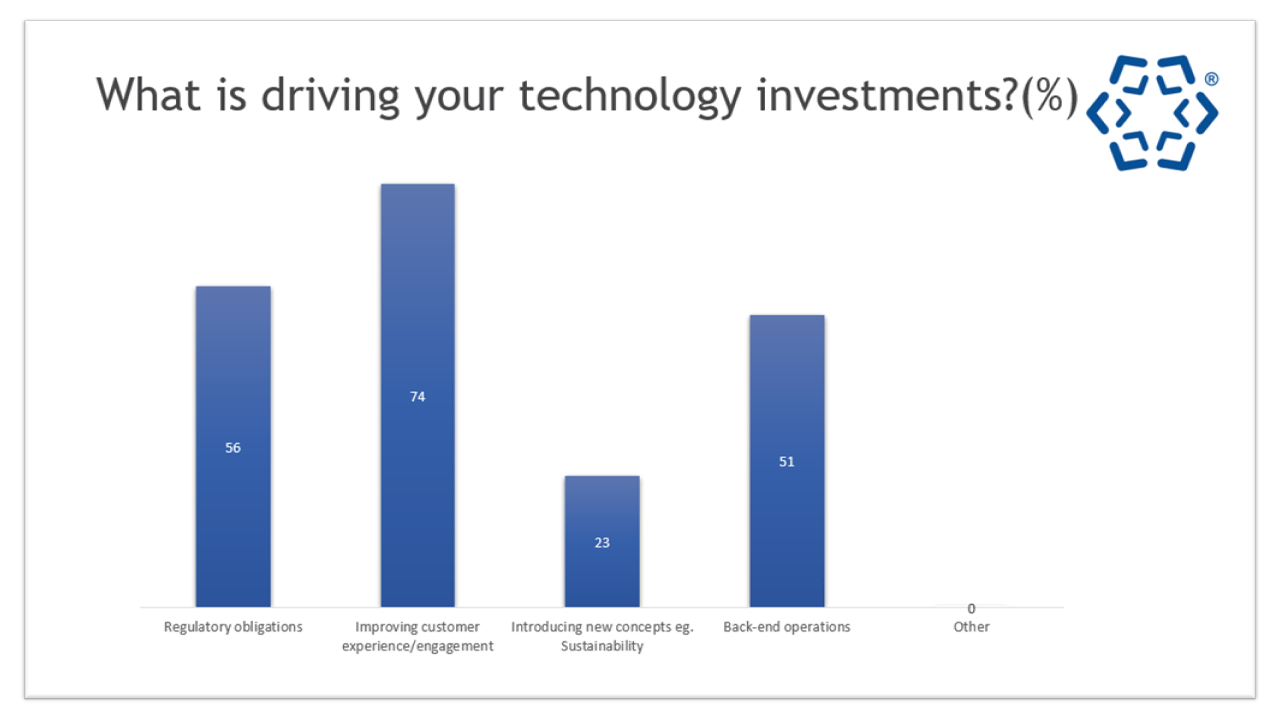 What's next?
Continue the conversation by joining our next webinar on 13 September, where we will be joined by Katharine Leaman to unpack the FCA Business Plan's emphasis on data-led regulations. As financial markets evolve, regulators rely on data-driven approaches to ensure market integrity, consumer protection, and innovation.
This webinar will address this movement towards data-led regulation and equip you with the tools and knowledge necessary to navigate the changing regulatory landscape.
Looking for more compliance insights?
SkillcastConnect is our new community bringing together compliance professionals for unique peer group networking free of vendors.
As members of our unique and complimentary community, you can join our live webinars and face-to-face events to interact in person with thought leaders and your peers and access hundreds of digital resources on a variety of compliance, learning, and regulatory topics to support you and your teams along your journey. Join the discussion!