GDPR & Management of Vulnerable Customers
With GDPR, comes a widening in scope of what constitutes personal data and a reclassification of sensitive data, to special categories of personal data.
But the meaning behind this data, and the importance of its security has perhaps never been more important than it is now.
Managing vulnerable customers has never been more important
Since 2015, we have seen regulatory interest move into the more softer side of compliance, with financial services firms being asked to look at how they manage vulnerable customers, and more recently with a discussion paper being issued on transforming culture within firms. Whilst this attention to topics has moved to what is often badged as "soft skills", the impact from the regulators for getting it wrong is still strong and hard, as the likes of William Hill discovered recently.
However, with firms being encouraged to identify those customers who are more vulnerable than others, for example, due to their state of mental capacity, or having been diagnosed with a terminal illness, the category and level of data that a firm could now hold on a customer, could far exceed their original expectations and be far more reaching into the personal life of the customer than they initially had established data storage and retention controls for.
We have all seen examples in the press, where an elderly or infirm person has money extorted from them by rogue builders, abusive relatives or carers, and the pitiful financial situation that such activity can leave people in. Now, with people falling into these types of categories being classified as vulnerable customers, and firms being expected to have identified them, and have procedures in place to manage these relationships more effectively, this extra level of personal data will also need to be protected. Where will firms store this information? How will it be protected? Who will be able to access it? When does it get deleted?
Further, the more information that is collected on an individual, especially of the nature that we are talking about here, the more chance there will be that mistakes will be made, data will be recorded incorrectly and rectification notices issued by the data subject, or restrictions issued relating to how this data can be processed by the firm and ultimately rights to be deleted exercised, with the more places that data is stored, presenting an even larger task to the data controller to identify them and delete them.
Finally, for consideration, is the matter of data value. If a firm is required to identify and store details of its vulnerable customers, then such a "list" or "database" would become a very valuable commodity to the criminal fraternity, almost a shopping list of who's who in a world of potential victims.
This opens up distinct possibilities of increased cyber-attacks, external fraud and collusive fraud, and even bribery, with a firm's staff being targeting by criminals and bribed to supply details of, or access to the "lists" or "databases".
The effective management of vulnerable customers is an absolute must, not only as a regulatory expectation, but also from a good business practice and social responsibility viewpoint. However, firms need to be mindful that by so doing, they do not, through lax data protection controls, inadvertently increase this level of vulnerability to unprecedented levels.
Want to know more about GDPR?
We have created a glossary of GDPR definitions to help you navigate GDPR and DPA 2018 compliance. And we also have 50+ free compliance training aids as well as regularly publishing informative GDPR blogs including a regularly updated GDPR fines tracker for 2020.
If you're looking for comprehensive compliance training, why not visit our GDPR course library.
If you've any further questions or concerns about GDPR, just leave us a comment below this blog. We are happy to help!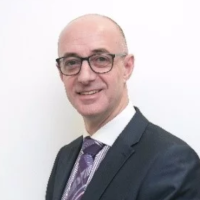 Martin has over two decades of experience at the front-line in compliance, financial crime prevention and data protection, along with a further decade of experience consulting, in-person training and interacting with professionals at hundreds of firms. He is a keen promoter of joined-up thinking in compliance training and management and of creating a culture that gets employees at all levels engaging with the compliance department.

By clicking subscribe you consent to receiving our monthly newsletter. For more information read our privacy policy.