How to Stop Workplace Harassment
Harvey Weinstein's much publicised abuse of power highlights that harassment continues to pervade our society and notably our workplaces.
Last year, researchers from the UK Trades Union Congress (TUC) and the Everyday Sexism Project released a study called 'Still just a bit of banter?', which covered sexual harassment in the workplace in 2016.
Now, considering that our feet are very firmly in the 21st century, their findings were somewhat surprising to say the least.
The TUC harassment study found that:
A majority (52%) of women had experienced inappropriate behaviour at work, such as groping, sexual advances and inappropriate jokes
Almost a fifth claimed they had been harassed by their boss or someone with authority over them
A staggering four out of five women said they didn't report the incidents to their employers, fearing it would harm their relationships at work or not be taken seriously
Let's allow that last point to sink in......
The mounting scandal surrounding Hollywood producer Harvey Weinstein demonstrates all too well why some women feel they should stay silent when they are being harassed in the workplace.
The Oscar-winning producer's fall from grace this week comes after the New York Times published an explosive report that uncovered decades of sexual assault and harassment allegations against him - claims that Weinstein vehemently denies.
Since then, a string of women have come forward detailing their personal incidents involving him, with some claiming they were forced to reject his unwanted advances and others alleging sexual assault. These women include Hollywood actresses Gwyneth Paltrow, Angelina Jolie, Ashley Judd and Mira Sorvino, who have all explained in detail how Weinstein used his power to exploit them sexually.
As a result, the disgraced Hollywood movie mogul has been sacked from his own company, his wife has left him, he is being investigated by police in both the United States and the UK, and many big names in the industry have publicly denounced him by showing full support to his accusers via Twitter.
Such abuse of power is not confined to the elite. Sadly, this type of harassment occurs in every aspect of society and the workplace.
Isn't it time that we put an end to it once and for all?
Five steps to follow and say no to workplace harassment
Keep a record of all harassment incidents - this includes recording the name of the person harassing you, their position within the company and the type of harassment that is being inflicted upon you. Be specific about times, dates, locations and the names of any witnesses to the incident. Basically, gather as much information and evidence as you can, as this will only help your case.
Get witnesses - talk to your colleagues and make sure they'll back you up by corroborating your evidence. If you're being bullied or harassed, there is a good chance that others are too. Team up and help each other.
Stay calm and professional - don't make any hasty decisions or do anything irrational. Take the time to collect your evidence. Then, when the time is right to go to your superior, you'll be more articulate and able to present a better case for yourself.
Arrange a meeting with your supervisor or a representative from the HR team - take your record of incidents and any witnesses to them with you, and practice what you're going to say before the meeting. If your harasser happens to be your supervisor, contact HR or your supervisor's superiors.
Be sure to follow up your complaint - the last thing you need is for the harassment to continue and your complaint to fall on deaf ears. If you see that nothing is being done, you have the right to take this further and go higher up the chain. Don't stop until your complaint is being dealt with and actions are being taken.
Want to know more about Equality & Diversity?
As well as 50+ free compliance training aids, we regularly publish informative Equality & Diversity blogs. And, if you're looking for a compliance training solution, why not visit our Compliance Essentials course library.
If you've any further questions or concerns about Equality & Diversity, just leave us a comment below this blog. We are happy to help!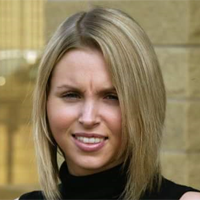 Gemma Castle is a Content Marketing Specialist at Skillcast. After graduating university with a BA (Hons) degree in Journalism, she began her career as a Video Journalist, before taking a career break to travel the world and blog her adventures. Now based in Malta, Gemma has been creating bespoke e-learning for Skillcast clients for the past two years.
By clicking subscribe you consent to receiving our monthly newsletter. For more information read our privacy policy.