7 Ways to Tackle Aggression and Violence at Work
Aggression and violence are everyday realities for some people at work.
Let's look at the facts. In 2014/15, according to HSE statistics:
285,000 adults were victims of work-related violence including physical assault and threats
There were 569,000 incidents of violence at work
Violence at work affects men and women
In 54% of cases, strangers were the perpetrators
It's the third biggest cause of injuries in the health sector
Top tips to tackle aggression and violence at work
Be aware of potential flashpoints - which may trigger violence or aggressive outbursts - such as a delay or hold-up, communicating a difficult or negative decision (turning someone's application down), stress (having no choice), frustration (a lack of information), resentment (a perception of no rights), and so on.
Act quickly to defuse the situation - don't ignore trigger points or things will deteriorate further. Instead, step up - for example, by apologising for any delay or providing information - to calm things down.
Avoid situations which may make you more vulnerable, if possible - such as travelling alone, carrying cash or medication, handling complaints alone, etc. Follow company rules on accompanied visits or meet in a public place if you visit vulnerable people with a history of violence.
Familiarise yourself with security systems and measures - including security screens, alarms, emergency codes or codewords, etc - so you know what to do.
If there's an incident, use de-escalation techniques to stop the situation getting worse - for example, you should talk in a low, calm voice; encourage the aggressor to focus on the facts (being rational stops you being too emotional); use positive body language; and - if it's safe to do so - stop them 'playing to a crowd' by going somewhere more private.
Use posters to set ground rules - have a zero-tolerance approach and warn people upfront via posters that abusive and violent behaviour is unacceptable and will not be tolerated.
If you're a victim of violence of work, tell your manager - it's not usually your fault so don't be embarrassed to speak out. Share your experiences so your colleagues can protect themselves too!
Want to know more about Equality & Diversity?
As well as 40+ free compliance training aids, we regularly publish informative Equality & Diversity blogs. And, if you're looking for a compliance training solution, why not visit our Compliance Essentials course library.
If you've any further questions or concerns about Equality & Diversity, just leave us a comment below this blog. We are happy to help!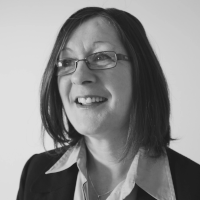 Lynne is an instructional designer with over 20 years' storyboarding experience. Her current areas of interest are mobile learning and exploring how cognitive theories of learning can create better learner experiences.
By clicking subscribe you consent to receiving our monthly newsletter. For more information read our privacy policy.