About Learning Live 2019
Learning Live brings together over 500 learning leaders for two days of facilitated group activities and networking tackling the challenges of workplace learning.

Uniquely, the agenda is crowd sourced, meaning that its guaranteed to be relevant to all who attend. The event doesn't just describe the current challenges in L&D, it gives you practical solutions to use in your workplace.
"What a great couple of days – met some great people and learnt a few things that I'm going to apply as soon as I get back to work"
Head of Learning & Capability, TalkTalk
Case Study - How training has helped Royal Mail Group establish a stronger compliance culture
We'd like you to join us for our business solution workshop where we are delighted to welcome Angelika Flamm, Group Compliance Director, will share her experience of creating a step change in the compliance culture at Royal Mail Group with the use of strategy, learning and communication.
Our business solution workshop takes place on Thursday September 5 from 2.45-3.30 pm.

You can find us in the Synergy 1 suite at the centre of the media wall at the rear of the venue.
Angelika will be joined by Catriona Razic, CCO of Skillcast, to discuss how compliance digital learning has evolved over the past five years within Royal Mail. Together they will highlight how the use of games and gamification as learning tools have helped gain a laser-sharp focus on key risks in the organisation whilst encouraging behaviour change in an environment where everyone can think freely.
During the Learning Live event, Skillcast will be running a competitive game about learning theory. Gaming is incredibly useful to organisations like Royal Mail to help identify strengths and weaknesses, offering a clear focus for future initiatives.
Serious games have been proven to drive behavioural change and improve knowledge retention. A quiz is just one example of a kind of a serious game, and can be a great asset to support compliance e-learning. Most people love a quiz. They make people think and add an element of competition, which drives up motivation levels.
At a recent event in London, Simon Truckle explained that the real benefit of quizzes is how easy it is to track an employee's progress. You can hear what Simon had to say in the video below.
Meet us at Stand 29 for games & prizes!
You can meet us at Stand 29 on both days. We will be running a game about learning theory on devices with the chance to win a "I ❤ Learning" t-shirt.

Don't forget to join us at our Workshop at 2.45pm on Thursday 5th September, where we'll announce data trends established during game plays, and announce the highest scorer.

If you'd like to join us at Learning Live, just apply for a ticket they are free to Heads of Learning, Talent, Development and similar roles.
What's on the agenda?
Wednesday 4th September
| | |
| --- | --- |
| 12:00 - 13:00 | Registration |
| 13:00 - 17:00 | Exhibition & Workshops |
| 17:00 - 21:00 | Networking Drinks & Canapes |

Thursday 5th September
| | |
| --- | --- |
| 08:30 - 09:30 | Registration |
| 09:30 - 15:30 | Exhibition & Workshops |
| 15:30 | Conference Close |
Who's attending?
Over 500 leaders in the learning community will be attending, and you can follow the day's events on social media with the hashtag #learninglive.
Confirmed companies include:
Abbeyfield, American Express, Anchor Hanover, AO, Arkadin, AstraZenca, Audley, Axa, Babcock, Baringo, Barry Callebaut, BBC, BlackRock, BLM, Bloom, Blu-3, BMT, British Red Cross, BT, Caixa Bank, Cambridge Assessment, Cancer Research UK, Cantium Business Solutions, Capgemini, CGI, CISI, City Fibre, Civil Nuclear Constabulary, Clarasys, Clarify, Cleveland Clinic, Cloudfm, Cluequest, The Co-operative, Costcutter, Covetrus, Dell, MSF, EMac, Emis Health, EY, Factset, Fisher German, Five Guys, Flagship Group, Fossil, FRP Advisory, Fujitsu, Fung Group, Great Places, GSK, Hasting Direct, HSG, Home Office, Hotelbeds, IHG, Independent Clinical Services, ING, Ishida, Johnson Matthey, Kibble, King, Kingsley Napley, Kinleigh Folkard & Hayward, Kohler, Lawnet, Leyton, London Business School, Lowell, Mace, Major Players, Medical Protection, MRC, Mencay, Metropolitan Police, Metlife, MHFA England, Nationwide BS, Neom, Netflix, NetPay, Netwon, Nexmo, NHS, nPower, NSPCC, ONR, Palatinate Group, Paradigm, Pension Insurance Corporation, Princess Alice Hospice, CareQuality Commission, Qinetiq, RBC, Redd, Rick Stein, Royds Withy King, RS, SAAS, SAS, Seasalf, Siemens Healthineers, SITA, Slovenska Sporitelna, Sodexo, SpencerStuart, Steer, Stewarts, TalkTalk, Tesco, The Entertainer, TheGym, TheMission, Together Trust, Toyata FS, Travelex, TUI, United Welsh, University of Salford, University of West London, Utica National Insurance, Vanquis Bank, VirginCare, Vitality, VMware, Welcome Break, Wey Education, Whistles, Zoopla
Event Logistics
Dates

| | | |
| --- | --- | --- |
| Wednesday | 4th September 2019 | 12:00 - 21:00 |
| Thursday | 5th September 2019 | 08.30 - 15.30 |

Venue
This year's Learning Live is held at etc venues located near Liverpool Street station in the heart of the city of London: 133 Houndsditch, Liverpool Street, London EC3A 7BX
Tickets
Apply for ticket which are free to Heads of Learning, Talent, Development and similar roles.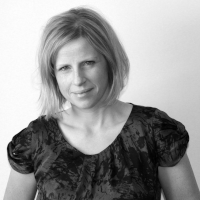 Catriona Razic is a co-founder and Chief Commercial Officer at Skillcast. She advises global firms on their compliance communication strategy - working directly with them to deliver successful outcomes for their compliance and learning initiatives. Catriona holds a degree in Psychology and Economics.