Top 5 Compliance Challenges in 2019 and Beyond
In an increasingly regulated world, organisations are facing greater scrutiny than ever. And the focus on compliance is expected to increase.
According to Thomson Reuters Cost of Compliance 2019 Report three quarters of firms expect the amount of regulatory information published by regulators and exchanges to increase over the next 12 months.
With this in mind, we examine some of the biggest challenges faced by compliance in 2019.
1. Continuing regulatory change
The biggest change in 2018 was of course the General Data Protection Regulation (GDPR) - which impacts every company, every department and practically every employee. It created a complex web of rules that few could get their heads around.
In the already heavily regulated financial services sector, last year was book-ended by the Markets in Financial Instruments II (MiFID II) that came into play in January 2018 and the Senior Managers and Certification Regime (SMCR), which is being extended to solo-regulated firms in December 2019.
With the continuously evolving governance, risk management and compliance (GRC) landscape, compliance officers need to keep pace. As new regulations emerge, they need to be ready with the appropriate training programmes to get their staff up to speed on new regulations and re-educate them about the changes to the existing one.
To achieve this, the training/e-learning management system is becoming an indispensable tool for compliance officers - and the choice of this system is critical for the smooth running of your compliance culture, as well as your own personal productivity and time management.
2. Increasing monitoring and reporting requirements
Organisations across the board are under pressure to provide absolute transparency and accountability around compliance, whether to meet government regulations, industry standards, or to maintain qualifications and certifications.
Compliance officers are expecting to spend more time liaising with regulators and will need to have appropriate systems in place to help them monitor compliance and report back. Technology, and more specifically Learning Management Systems are making this easier.
PwC's State of Compliance study shows that 70% of 'dynamic' compliance officers are using technology to monitor employees' policy compliance. Certainly, these systems are valuable for allowing instant access to data and reports at the click of a button.
3. Technology developments
As well as driving efficiencies in compliance management, technology developments are also having a considerable impact on compliance in other ways.
With the emergence of Fintech and Regtech solutions and the expected benefits associated with them, compliance officers are spending more time considering solutions for their business.
However, this is balanced against the heightened regulatory risks associated with cyber resilience and data privacy. The remit of the compliance function is expanding to cover cyber risks and the assessment of new technology to help manage regulatory risk.
4. Increasing emphasis on a compliance culture
"Compliance and Ethics" is expected to become the typical remit for the compliance function, as an increased emphasis is placed on culture within the business and providing direction on ethical business practices and principles.
With growing scrutiny from both regulators and stakeholders, the pressure is on for the compliance function to take a broader responsibility for policies, procedures and controls to create a truly ethical business.
5. Personal liability
Compliance officers today are not only responsible for protecting their organisation but also their own reputation. Personal liability is, and will remain, high. In fact, 60% of compliance professionals expect personal liability to increase in the next 12 months. This will come as no real surprise given the planned expansion of SMCR to all financial sector firms by the end of 2019.
We are already seeing the evidence of the FCA's increased focus on individuals being held personally accountable for corporate misconduct. In 2016, 64% of the years' enforcement notices were issued to regulated individuals, versus just 37% two years earlier. So far in 2019, the FCA has fined five individuals and nine firms.
Continuing regulatory change, greater regulatory scrutiny, technology developments, along with the growing emphasis on both culture and personal liability means compliance officers are facing more pressure than ever. Against this backdrop, knowing how to leverage compliance solutions to make their jobs easier is key.
Want to learn more about Compliance?
As well as 30+ free compliance training aids, we regularly publish informative Compliance blogs. And, if you're looking for a compliance training solution, why not visit our Compliance Essentials course library.
If you've any further questions or concerns, just leave us a comment below this blog. We are happy to help!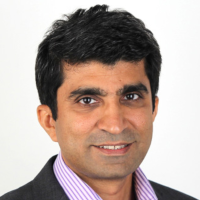 Vivek Dodd MS, CFA is a Director of Skillcast. He has helped hundreds of companies to meet their mandatory compliance training requirement using e-learning courses and tools. His special interest is instructional design and the use of asynchronous learner interactions to effect behavioural change. He is a speaker on compliance training conferences, writes articles on compliance training and e-learning in various journals.
By clicking subscribe you consent to receiving our monthly newsletter. For more information read our privacy policy.