5 ways to make meetings more productive
How many meetings do you attend in a typical week or month? How many of them do you think are necessary? Do they even achieve what they're supposed to?
Do your meetings get hijacked by the office bore who goes off at a tangent? Do they drag on, wasting everyone's time?
Let's look at the some key facts:
On average, managers attend 60 meetings a month
Executives spend around a third of their working week (18 hours) in meetings
An estimated 25-50% of meeting time is wasted
39% of people admitted dozing off in meetings and 70% have brought other work to meetings
There are 11 million meetings every day in the United States
$37 billion a year is wasted on unnecessary meetings in the United States
Top 5 tips to make meetings more productive:
Have a point - Decide first what the purpose is of the meeting is and whether it's really necessary. If it's to share information, would a report be better? If it's to make a decision, can you just talk directly to the decision-maker instead? If it's to gauge opinion, what about a poll? Never hold meetings to just share information.
Set an agenda - Be clear about what exactly will be covered in each meeting, how long it should take, and stick to timings. If there's no agenda, reschedule or cancel the meeting.
Have a limited guest list - The more people who attend, the bigger the drop in productivity. So, be selective and invite only those who have a specific role. Make sure that key decision-makers can attend. Allow colleagues to decline your invitation if they think it's not essential to their job.
Set ground rules - Consider banning technology, mobile phones, and refreshments so everyone remains focused and the meeting isn't stretched out. Think about holding stand-up meetings, as research shows they cut meeting time by a third.
Conclude with action points - End each meeting with an action plan, detailing follow-up tasks, responsibilities and timescales.
Want to know more about Soft Skills?
As well as 30+ free compliance training aids, we regularly publish informative Soft Skills blogs. And, if you're looking for a compliance training solution, why not visit our Compliance Essentials course library.
If you've any further questions or concerns about Soft Skills, just leave us a comment below this blog. We are happy to help!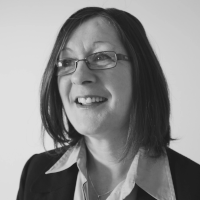 Lynne is an instructional designer with over 20 years' storyboarding experience. Her current areas of interest are mobile learning and exploring how cognitive theories of learning can create better learner experiences.
By clicking subscribe you consent to receiving our monthly newsletter. For more information read our privacy policy.