October 29th 2016 marked the one year anniversary of the passing of The Modern Slavery Act in the UK.
The Act was brought in to protect vulnerable people worldwide, and to ensure large businesses across the UK carry out the necessary due diligence in their own company and supply chains to help combat modern slavery and human trafficking.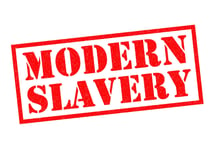 For any company with an annual turnover of £36m or more, this bill will make it compulsory for it to have complete transparency of its supply chains they work directly with. The reason for this - under Section 54 of The Modern Slavery Act, large businesses are required to publish a Modern Slavery Act statement at the end of each financial year, covering both its own business and its supply chains.
However, since this legislation is a brand new one of its kind, many organisations may be asking themselves what modern slavery controls they should be taking to ensure compliance with this new law and eliminate modern slavery across their business.
Here are 6 modern slavery controls you should be practising in your company:
Train your staff to spot the signs of modern slavery inside the company and supply chain - This can be done by completing online training courses about modern slavery.
Identify the key risks within the region of your supply chains and be sure to know which products and services are more prone to slavery than others.
Request a copy of your suppliers' Modern Slavery statements and conduct audits on those falling into the high risk categories.
Perform due diligence risk assessments on your own business and your global supply chain to identify the potential areas of exposure that may be common to worker exploitation. For example, geographic location.
Appoint a senior staff member to be responsible for risk assessments and compliance of the Modern Slavery Act 2015.
Be sure to review your existing corporate policies and update if needed.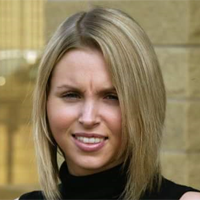 Gemma Castle is a Content Marketing Specialist at Skillcast. After graduating university with a BA (Hons) degree in Journalism, she began her career as a Video Journalist, before taking a career break to travel the world and blog her adventures. Now based in Malta, Gemma has joined Skillcast to drive forward the company's inbound marketing.