7 ways to safeguard data subject rights under GDPR
The Information Commissioner's Office (ICO) is warning firms that they must respect individuals' rights to prevent their data being used for marketing purposes.
When marketing you need to stay GDPR compliant
True Telecoms Ltd was fined £85,000 for repeatedly calling people who were registered with the Telephone Preference Service over a two-year period despite being warned not to do so
The firm continued to make calls even when people specifically asked them not to
The ICO dealt with over 200 complaints in that time - it had told firms that there is no excuse for making nuisance calls to people who have asked not to receive them
The General Data Protection Regulation (GDPR) came into force on 25th May 2018 and reinforces this right
Steps to safeguard data subject rights under GDPR when marketing:
Make appropriate disclosures to data subjects via privacy notices - so they know who is collecting their information, what it will be used for, whether it will be shared with other organisations and when.
Inform data subjects upfront of their right to object to data processing - via privacy notices and in your first communications with them.
Get clear, explicit and unambiguous consent from individuals for any marketing activity - pre-filled boxes, silence or inactivity cannot be taken as a sign of consent. Remember that there are special rules that apply to children's data.
Implement a process - to ensure that when data subjects change their mind and withdraw consent to marketing, they are not contacted in future and their wishes are respected.
Honesty is the best policy - encourage everyone to report any data loss, theft or accidental transfer promptly. Cover ups can be costly under GDPR.
Have a process to notify the data authority and data subjects if there is a high risk to their rights or freedoms - We have just 72 hours to notify the data authority of a data breach and those affected if there is a high risk to their rights or freedoms. There are significant penalties (€10 million or 2% of global annual turnover) if we don't.
Only use 'clean' data lists from approved and trusted data suppliers - make sure any in-house lists you use for direct marketing do not contain the names of anyone registered with the Telephone Preference Service (TPS) or Corporate Telephone Preference Service (CTPS).
Want to know more about GDPR?
We have created a glossary of GDPR definitions to help you navigate GDPR and DPA 2018 compliance. And we also have 50+ free compliance training aids as well as regularly publishing informative GDPR blogs.
If you're looking for comprehensive compliance training, why not visit our GDPR course library.
If you've any further questions or concerns about GDPR, just leave us a comment below this blog. We are happy to help!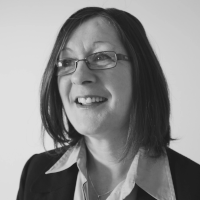 Lynne is an instructional designer with over 20 years' storyboarding experience. Her current areas of interest are mobile learning and exploring how cognitive theories of learning can create better learner experiences.
By clicking subscribe you consent to receiving our monthly newsletter. For more information read our privacy policy.