Skillcast hosted a special networking breakfast at The Gherkin in London on Tuesday 24th September to present tools for meeting SM&CR training, attestation, certification and record-keeping requirements. It brought together banking and insurance firms, which are already in scope and solo-regulated firms, which will come into scope in December 2019.
SM&CR best practices and risks
The focus of the event was on the best practices and practical steps that banking and insurance firms are taking to manage SM&CR risks, and that solo-regulated firms need to be aware of as they enter the implementation period. It provide the opportunity to network with experienced practitioners at other firms, and to find out about the new Skillcast compliance portal for managing SM&CR training and RegTech registers for managing senior managers, certified persons, responsibilities maps, regulatory references, breaches etc.
SM&CR training roadmap
Catriona Razic, CCO at Skillcast, outlined a three-step training plan for creating deep understanding and compliance at all levels to a full house at the iconic Gherkin in the City of London.
Tips and Traps from an FCA enforcement perspective
Sarah Wallace, Partner at Constantine Law provided advice on how to guide your senior team through potential problems with care, specifically focusing on activities around FCA enforcement.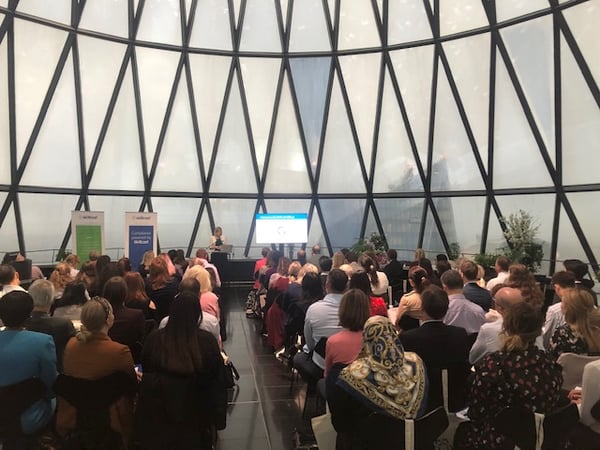 Introducing SMCR 360®
Clare King, Head of Enterprise Solutions at Skillcast, explained how our SMCR 360 ® application can help you manage your senior manager assignments, responsibilities mapping, certification, regulatory references, breach reporting, policy attestation, compliance training/CPD and gifts and hospitality on a single, integrated platform that leaves no compliance gaps.


Practical Guidance for Implementation and Beyond
Iulita Georgieva, Senior Manager at KPMG, gave a walk through of practical implementation planning, and discussed what organisations should be focusing on when moving forward.


Want to learn more about SM&CR?
To find out more you can visit our SM&CR hub and we regularly publish informative articles in our SM&CR blogs. And if you're looking for a training solution, why not visit our SM&CR course library. Our team is always on hand if you need help or advice.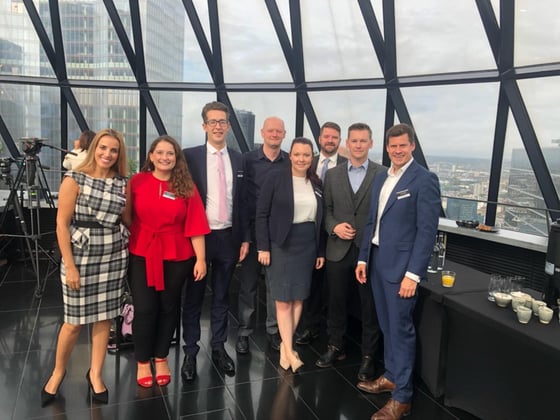 If you've any further questions or concerns about SM&CR, please get in touch. We are happy to help!
Guest speaker biographies

Iulita Georgieva, Senior Manager - Wealth & Asset Management, KPMG
Iulita helps clients respond to regulatory development and challenges. Her areas of focus include governance and oversight, control frameworks, remediation and strategic change. She works with clients to focus on SMCR, product governance, Brexit, EU legislation and reform.
She was seconded to the FCA to assist in governance arrangements around Senior Manager Functions and is an active member of the SMCR Working Group.
In addition to her work on SMCR, Iulita has assisted a number of asset managers with impact assessment for MIFID II, provides insights to SMEs for impact risk around Brexit and helps clients review their control environments.

Sarah Wallace, Partner, Constantine Law
Sarah is a leading corporate crime and regulatory investigations lawyer with over 20 years' expertise. Experienced criminal and fraud litigator well known for financial services regulation and litigation. Head of Regulatory & Criminal Investigations Group at a top 20 major UK law firm.

She represents corporate clients, C-suite, GCs and senior executives in high profile complex investigations, criminal prosecutions, regulatory enforcement and related civil litigation relating to financial crime and contentious financial services.

The Legal 500 2019, describes her as a "well-regarded expert in white-collar crime" and she is sought by and quoted in the FT, Guardian, Daily Telegraph, Evening Standard, New York Times, Bloomberg, Reuters, PA as well as acting as an expert commentator for BBC News.
Want to learn more about SMCR?
We offer comprehensive SMCR Training including a fully integrated SMCR 360 Compliance Toolkit to streamline, unify and automate your processes.
If you'd like to stay up to date with SMCR best practices, industry insights and key trends across regulatory compliance, digital learning, EdTech and RegTech news, subscribe to the Skillcast Compliance Bulletin.
To help you navigate the compliance landscape we have collated searchable glossaries of key terms and definitions across complex topics including GDPR, Equality, Financial Crime and SMCR. We also regularly report key learnings from recent compliance fines.
You can follow our ongoing YouGov research into compliance issues, attitudes and risk perceptions in the UK workplace through our Compliance Insights blogs.
And if you're looking for a compliance training solution, why not visit our Compliance Essentials Course Library.
Last but not least, we have 60+ free compliance training aids, including assessments, best practice guides, checklists, desk-aids, eBooks, games, handouts, posters, training presentations and even e-learning modules!
If you've any questions or concerns about compliance or e-learning, please get in touch.
We are happy to help!