Skillcast are hosting a special networking breakfast at The Gherkin in London on Tuesday 24th September to present tools for meeting SM&CR training, attestation, certification and record-keeping requirements. This brings together banking and insurance firms, which are already in scope, and solo-regulated firms, which will come into scope in December 2019.
SM&CR best practices and risks
The focus of the event is on the best practices and practical steps that banking and insurance firms are taking to manage SM&CR risks, and that solo-regulated firms need to be aware of as they enter the implementation period. You will have the opportunity to network with experienced practitioners at other firms, and find out about the new Skillcast compliance portal for managing SM&CR training and RegTech registers for managing senior managers, certified persons, responsibilities maps, regulatory references, breaches etc.
The event is free, but spaces are limited and attendance is strictly by invitation. So if you would like to attend, please get in touch at the earliest opportunity.
SM&CR breakfast briefing agenda
8.30 am
Breakfast

8.45 am
Welcome and Training Roadmap
Catriona Razic, CCO at Skillcast, will walk you through a three-step training plan for creating deep understanding and compliance at all levels of staff.

9.00 am

Practical Guidance for Implementation and Beyond
Iulita Georgieva, Senior Manager at KPMG, will walk you through practical implementation planning, and discuss what organisations should be focusing on when moving forward.

9.30 am
Introducing SMCR 360®
Clare King, Head of Enterprise Solutions at Skillcast, will show how our SMCR 360 ® application can help you manage your senior manager assignments, responsibilities mapping, certification, regulatory references, breach reporting, policy attestation, compliance training/CPD and gifts and hospitality on a single, integrated platform that leaves no compliance gaps.

9.50 am

Tips and Traps from an FCA enforcement perspective
Sarah Wallace, Partner at Constantine Law will show how to guide your senior team through potential problems with care, specifically focusing on activities around FCA enforcement.

10.00 am
Session Ends
Venue
Our networking breakfast event will be held at The Gherkin, 30 St Mary Axe, London, EC3A 8B in the heart of the City of London.
Tickets
Contact us or get in touch with your Skillcast account manager if you'd like to attend.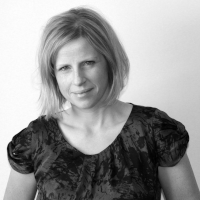 Catriona Razic is a co-founder and Chief Commercial Officer at Skillcast. She advises global firms on their compliance communication strategy - working directly with them to deliver successful outcomes for their compliance and learning initiatives. Catriona holds a degree in Psychology and Economics.