Do you know the rules when blowing the whistle?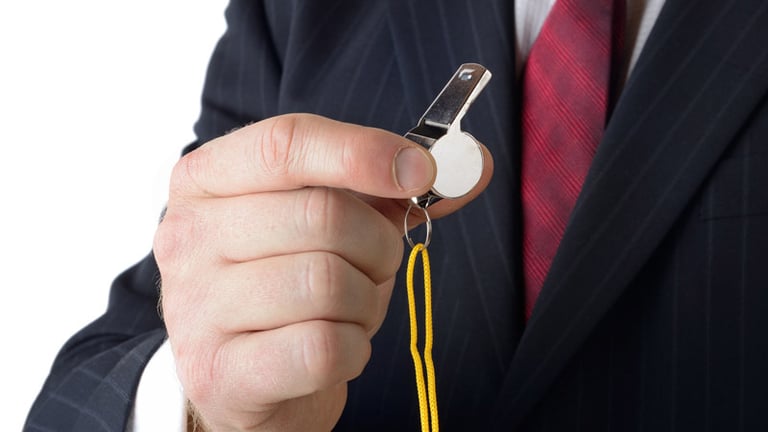 Whistleblowers play a vital role in companies - raising the alarm on wrongdoing, law-breaking, corporate negligence and malpractice, crime, and safety issues.
There are laws in place to protect us if we blow the whistle. So why then are we so reluctant to speak out when we witness wrongdoing at work?
Maybe we are scared of not being believed or taken seriously? Or we are concerned about future treatment? After all, no-one wants to be labelled the 'office snitch'.
Some may worry about reprisals or losing their job. There have certainly been reports of whistleblowers being victimised for breaking the silence.
So what should we consider before we blow the whistle?
Follow these top tips when blowing the whistle at work:
Check you have a valid case - W

histleblowing is only meant for reporting criminal offences, regulatory breaches, health and safety (including environmental) breaches, or cover-ups. Anything else is out of scope.

Don't use your company's whistleblowing channels to air grievances or make false reports - If you have a complaint about your manager or colleague, your workload, a third party or some other issue, it's covered by your grievance procedures so raise it with your manager or HR instead.
Only use approved channels - Check your company handbook which will explain how to make a report and to whom. In most cases, your first port of call will be your manager, but you may also be encouraged to report to HR, Compliance, Legal, senior management or the board, via a whistleblowing helpline, website or email, or to an independent third party. Going straight to the media or putting it online may undermine the message and damage your reputation - think Edward Snowden!
Remember you are a witness, not an investigator - You're not there to gather inconclusive evidence of wrongdoing. You're a witness/observer so don't delay. Gathering extra evidence may just tip off the suspects and thwart an investigation.
Escalate your concerns to others if certain conditions aren't met - If you're not believed, if no action is taken or there's a cover-up, or if lives are at risk, then it's OK to escalate your concerns to others (such as the CEO, the Police, a regulator, or even sometimes the press).
Remember that the law is designed to protect you - Whistleblowing isn't easy; the law is designed to protect you from reprisal or unfair treatment. We ensure that all reports are handled with confidentiality and sensitivity.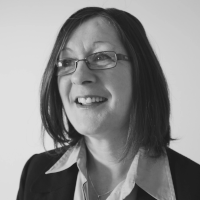 Lynne is an instructional designer with over 20 years' storyboarding experience. Her current areas of interest are mobile learning and exploring how cognitive theories of learning can create better learner experiences.