6 ways to protect health data under GDPR
Healthcare providers have been advised to strengthen their data protection controls before GDPR, following a series of breaches.
Back in 2017 there were 9 data protection breaches involving Ipswich Hospital referred to the ICO over a 3-year period, with 5 instances of staff unlawfully accessing personal information.
At least 4 members of staff were dismissed, with 3 facing disciplinary action. Other breaches included a letter being sent to the wrong patient, theft and a loss of records, and patient handover sheets being taken outside the hospital.
But the hospital didn't seem to learn from this with two more staff discliplined in an even more high profile data breach involving Ed Sheeran in 2018.
According to the ICO's 2016/7 statistics, 41% of reported breaches are from the health sector - partly due to mandatory reporting.
How to strengthen existing health data GDPR controls
Raise awareness of what is covered - make sure everyone is clear about what constitutes sensitive personal data (or special categories of personal data under GDPR). The definition is broad under GDPR and includes past, present and future physical or mental health, information from testing or examination of a body part or bodily substance, genetic and biological samples, information on diseases or risk, disability, medical history, clinical treatment, and so on.
Remind everyone of the need for privacy - personal information cannot be shared or accessed by anyone for any reason.
Conduct a Data Protection or Privacy Impact Assessment - as we are all obliged to do whenever there are high risks to the rights or freedoms of data subjects. Remember, individual consent may not be enough and you may also need processing to be sanctioned by the data protection authority where risks are high.
Only share information on a 'need to know' basis - if access is required to enable them to do their job. If additional access is required to information, this should be re-evaluated to establish the business case.
Take extra care when sharing health data with third parties - make appropriate disclosures and get explicit consent in advance so data subjects understand who else will see their information and for what purpose. Decide how this information will be communicated.
Ensure special categories of data are always adequately protected - use extra security measures (such as encryption) when sending information electronically.
Want to know more about GDPR?
We have created a glossary of GDPR definitions to help you navigate GDPR and DPA 2018 compliance. And we also have 50+ free compliance training aids as well as regularly publishing informative GDPR blogs including a regularly updated GDPR fines tracker for 2020.
If you're looking for comprehensive compliance training, why not visit our GDPR course library.
If you've any further questions or concerns about GDPR, just leave us a comment below this blog. We are happy to help!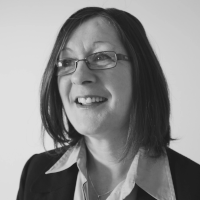 Lynne is an instructional designer with over 20 years' storyboarding experience. Her current areas of interest are mobile learning and exploring how cognitive theories of learning can create better learner experiences.
By clicking subscribe you consent to receiving our monthly newsletter. For more information read our privacy policy.