Highlights from the GDPR 2019 Summit
Almost a year on from the implementation of the GDPR, Skillcast held a breakfast forum for its clients at South Place Hotel. During this session, Skillcast gave a breakdown of the new GDPR Library of online courses, which are designed to help address the "people dimension" of GDPR compliance and provide detailed specific training to the most at risk in your organisation.
We also heard two internationally recognised experts speak about the realities of companies acting under the GDPR and the more recent PECR regulation.
Alan Baker of Farrer and Co. gave high level advice to those in the room, and discussed five main projections for the year ahead, including working within PECR, the implications of not getting your DPAs right and the likely impact of Brexit. Watch Alan talk about the importance of data protection contracts...
about getting a Brexit adequacy decision - how long that may take and what you need to do in the interim...
and about direct marketing and how that may be impacted by E-privacy regime.
Ian West of GDPR Institute followed with a lively session about the inevitability of breaches and how to prepare for them.
Key takeaways from Ian West of the GDPR Institute
No matter who you are and what you do you will have a data breach
Get a Data Breach Plan, test it and be ready to execute it
Deploy all the necessary Data Breach Detection technologies
Do not try to keep any breach secret
Do not do anything illegal
Be ready to manage the consequential impact of a data breach
Have your mitigation strategy and supporting evidence ready
Finally, Simon Truckle and I presented a series of findings from the recent YouGov Skillcast UK Corporate Compliance Survey May 2019.
Key findings from Skillcast Corporate Compliance Survey
Managers express more confidence in procedures than employees
12% of employees have witnessed a data breach in the past year, compared to 1% who have witnessed a bribery or money-laundering breach
Information being left on desks and emailing the wrong recipients are the main issues
We'll be reporting the remaining findings in a white paper in Q3 2019.
Want to know more about GDPR?
As well as 30+ free compliance training aids, we regularly publish informative GDPR blogs. And, if you're looking for a training solution, why not visit our GDPR course library.

If you've any further questions or concerns about GDPR, just leave us a comment below this blog. We are happy to help!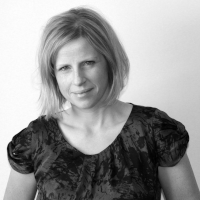 Catriona Razic is a co-founder and Chief Commercial Officer at Skillcast. She advises global firms on their compliance communication strategy - working directly with them to deliver successful outcomes for their compliance and learning initiatives. Catriona holds a degree in Psychology and Economics.
By clicking subscribe you consent to receiving our monthly newsletter. For more information read our privacy policy.