Success Stories: Royal Mail Serious Games
Royal Mail, the pre-eminent delivery company in the UK were looking to further embed compliance within their business. Skillcast Serious Games was their ideal solution.
Solution
An online compliance and business ethics game to further embed compliance within the business and continue to engage colleagues to make the right ethical decisions.
Situation
Royal Mail wanted to use the advances in e-learning technologies to best effect to raise the profile of ethics, integrity and compliance within the business.
Process
To gain support for the initiative, Royal Mail engaged with the Chief Executive's Committee to gain support for the initiative. Once approved an assessment was made as to how to engage 143,000 people by giving them at least one touch point throughout the launch.
Then Royal Mail had to engage with their compliance network across the group including their wholly owned subsidiaries.
Challenges
The biggest challenge was that 90% of Royal Mail employees didn't have IT access. This meant that a game needed to be devised that could be accessed outside of their network, with an opportunity for players to sign on via their own devices (BYOD concept).

To make this happen, Skillcast created campaign materials and a self-registration process that catered for the wide variety of job roles, devices and access channels involved.

An engaging communications plan was needed to ensure everyone was aware of the opportunity to get involved and compete to become the group's 'Integrity Champion'.
Feedback
"The Skillcast Serious Games platform offered a fresh and exciting approach to engage our colleagues. It was against the clock and consisted of ethical scenarios and dilemmas applicable to the biggest compliance and regulatory risks within our Group. The information that we could obtain from the game was vital for us as it was a behavioural indicator for how colleagues would behave in certain scenarios.
The majority of those playing and learning were colleagues in our operational front line roles, which was our desired audience and the ones we wanted to impact the most. We had an increase in the amount of communications sent to the compliance mailbox asking general queries so that's a huge success story!"
David Morris
Head of Compliance Training and Communication, Royal Mail Group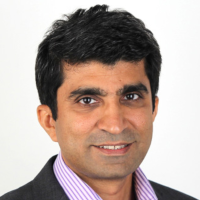 Vivek Dodd MS, CFA is a Director of Skillcast. He has helped hundreds of companies to meet their mandatory compliance training requirement using e-learning courses and tools. His special interest is instructional design and the use of asynchronous learner interactions to effect behavioural change. He is a speaker on compliance training conferences, writes articles on compliance training and e-learning in various journals.
By clicking subscribe you consent to receiving our monthly newsletter. For more information read our privacy policy.