MiFID II and Suitability Tests
In response to scandals like the misselling of PPI, the EU introduced MiFiD II, requiring those offering investment advice to make sure that it is suitable and appropriate.
According to figures released by the Financial Conduct Authority (FCA), over £27bn has been paid out already to those who were missold PPI, with an estimated 64 million PPI policies missold in the UK from 1990 to 2010.
Under the MiFID II rules, firms are obliged to ensure that when providing investment advice and/or portfolio management, anything that is recommended to their clients must be suitable and appropriate for their needs. To do this, firms must carry out suitability assessments for all recommendations (including buy, as well as sell or hold investments).
Assess these 3 steps to ensure suitability tests are carried out appropriately under MiFID II:
The client's knowledge and experience - ie the sorts of service, transactions and regulated investments they are familiar with; the type, volume and frequency of transactions; and their level of education or profession.
Their investment objectives - ie risk preferences, risk profile and tolerance, and the purpose of the investment.
Their financial situation - ie the source and extent of their income, assets (including liquid assets, investments and property), ongoing financial commitments and their ability to bear losses.
All of this information must be reviewed and updated at least annually for firms providing ongoing advice.
Want to know more about FCA Compliance?
As well as 50+ free compliance training aids, we regularly publish informative FCA compliance blogs. And, if you're looking for a training solution, why not visit our FCA compliance course library.
If you've any further questions or concerns about FCA compliance, just leave us a comment below this blog. We are happy to help!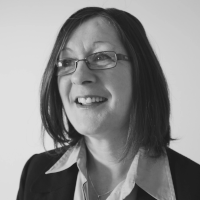 Lynne is an instructional designer with over 20 years' storyboarding experience. Her current areas of interest are mobile learning and exploring how cognitive theories of learning can create better learner experiences.
By clicking subscribe you consent to receiving our monthly newsletter. For more information read our privacy policy.