What Do Whistleblowers Want?
You have your whistle-blowing policy in place and senior managers have given it their endorsement. So, what next? What do whistle-blowers actually want or need?
You wait... but, well, the reports aren't exactly flooding in.
Don't celebrate just yet. It doesn't mean there are no issues where you work. You just haven't found anyone willing to break the silence.
It's a common problem. Research by the Public Concern at Work a leading whistle-blowing charity, as well as legal firm Slater and Gordon, shows a real reluctance by employees to speak out. It's not hard to see why:
Key whistle-blowing research findings
33% of people who raised concerns at work were dismissed
22% were victimised or faced disciplinary action by their employer
37% of employers denied there was a problem
Only 10% of cases were resolved by the employer
(Source: Slater and Gordon)
Clearly, more needs to be done to address this. So what should you do? Where should you start?
There are just 3 things whistle-blowers expect of their company:
To have their report handled confidentially
To be protected from any comeback - including being victimised or fired
To have their report investigated properly


By focusing on these areas, you can create a better climate and encourage everyone to take a stand.
Want to find out more about whistle-blowing?
Find out more about whistle-blowing and how to ensure the protection of whistle-blowers, in our whistle-blowing eLearning module within our Compliance Essentials Course Library.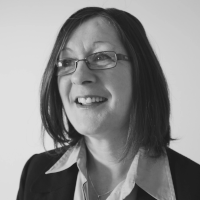 Lynne is an instructional designer with over 20 years' storyboarding experience. Her current areas of interest are mobile learning and exploring how cognitive theories of learning can create better learner experiences.
By clicking subscribe you consent to receiving our monthly newsletter. For more information read our privacy policy.