How One Man Exposed Workplace Harassment Policy Weaknesses
Harvey Weinstein. You've never met him, or worked with him, and you probably never will. But he has caused more trouble for your business than you would ever believe could happen.
Of course, by now, most people will be aware of the movie mogul and the charges being brought against him. Multiple allegations of unwanted sexual behaviour have conspired to effectively ruin his media career; but more importantly, they've given many women the courage to come forward and say that they were subject to his behaviour. But it's not just him - other prominent show business and commerce figures have had inappropriate behaviour, sometimes from decades ago, now being brought out in the open.
The implications of such revelations are now going far beyond the world of Hollywood. A month ago, USA Today reported a significant increase in the number of inquiries to legal firms about making harassment claims, which now appears to be bringing about a reversal of the decline in this activity.
This publication quotes figures from the Equal Employment Opportunity Commission (EEOC) in the USA which showed that the number of complaints it received in 2016 was 15 per cent lower than the corresponding figure from six years previously. The activity that lawyers are now starting to see suggests this figure could rise substantially in 2017.
This seems to be commonly referred to as the "Weinstein effect". Or to put it another way, Harvey Weinstein, a man who has never worked for you, could be responsible for your business needing to deal with claims or accusations of harassment in future, which will put the strength of your harassment policy to the test, in ways it may never have been tested before.
The fear factor
That's not to say that every business has potential problems with employees' inappropriate behaviour - but the Weinstein effect could lead to a significant change in one particular factor - the willingness of employees to speak up when they've been harassed.
The EEOC published a report in 2016 on the subject of workplace harassment, and shockingly found that three out of four people who had experienced harassment never discussed it with anyone – their boss, their union – nobody. That's three quarters of the affected workforce in the USA!
Thinking ahead, what potential impact could the Weinstein cases have on people's confidence to report matters - some of which may have happened several years ago? Whilst you may not be expecting a harassment claim to be brought by one of your employees any time soon, this is an important point to be aware of.
Because of the small number of claims brought previously, even a small increase in the chance of someone speaking up means that this is something worth planning ahead for.
In other words - if you were unfortunate enough to find a claim being brought against a colleague, it's more important now than ever before to be able to respond quickly, sympathetically and impartially - no matter how senior a position the accused individual holds.
This is where your workplace harassment policy comes in.
The legal position
For businesses in the UK, the Equality Act 2010 provides a degree of clarity in terms of the rights of those who believe they've been harassed - and those they're accusing of harassment. The Act defines harassment as "…behaviour which causes alarm or distress". In the context of sexual harassment, this is specifically defined as behaviour which either violates an individual's dignity or creates an intimidating, hostile, degrading, humiliating or offensive environment. If it doesn't actually do so, a person can be in breach if their behaviour is meant to cause any of these reactions.
This is a serious matter, given that harassment is classed as a form of discrimination under the Act. The Act also imposes on you, the employer, a duty to make sure you put a stop to such behaviour if it's clearly identified. Failure to do this effectively could land you with a claim at an employment tribunal, unless you're able to demonstrate you had taken reasonable steps to prevent harassment from taking place.
So, what must a workplace harassment policy contain?
Key elements of a workplace harassment policy
Your position on harassment – A clear statement that harassment of any description will not be tolerated and disciplinary action will be taken against anyone who's found guilty of such behaviour towards a colleague. A clear statement such as this should serve its purpose to a certain degree as a deterrent.
Clear procedures for raising claims – employees must understand firstly how they can raise concerns and then the steps you'll take once an accusation has been raised. Also, the sorts of evidence that they should look to gather if they believe harassment is taking place.
The degree of support that individuals will receive if a claim is made - for example, the right to union representation, HR representation, or any independent support or counselling services that employees may have access to.
The possible consequences for the person accused of harassment – what could happen if they're found guilty, but also for the person bringing the claim if this is found to be malicious or not in good faith.
However, the most important elements of any policy are the extent to which employees are made aware of its existence; to ensure they understand what harassment is, and also what doesn't constitute harassment.
Equality and diversity training is a key component in ensuring employees know what behaviours they should be avoiding, but also, for those unfortunate enough to be on the receiving end of harassment, when to be certain of what constitutes harassment, and what types of behaviour they shouldn't be tolerating.
Make sure you're prepared! Or else face the severe financial and reputational consequences.
Want to know more about Equality & Diversity?
As well as 50+ free compliance training aids, we regularly publish informative Equality & Diversity blogs. And, if you're looking for a compliance training solution, why not visit our Compliance Essentials course library.
If you've any further questions or concerns about Equality & Diversity, just leave us a comment below this blog. We are happy to help!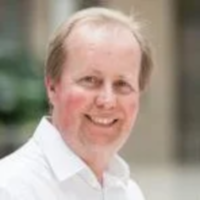 Martyn is a writer and thought leader in financial markets, wealth management, insurance, regulation, risk management, and cybercrime. He has worked in the trenches to deliver compliance improvements, and now focuses on contributing to compliance best practice on several forums.
By clicking subscribe you consent to receiving our monthly newsletter. For more information read our privacy policy.